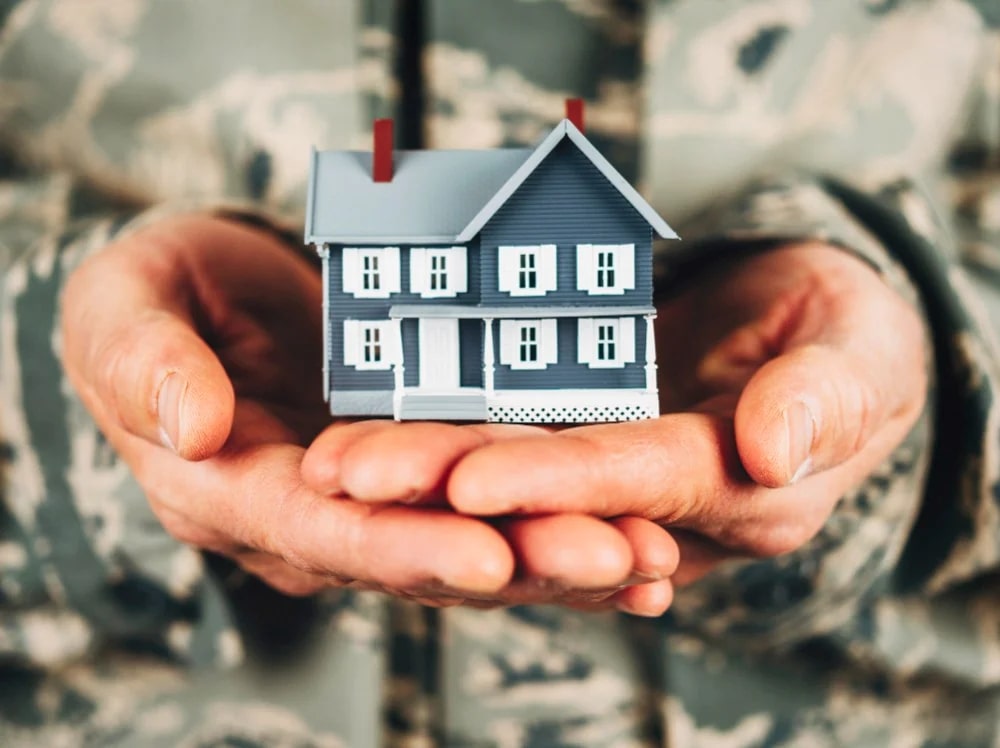 Buying a home is always an exciting process. It could be your first time purchasing your own house. Or, it could be your fourth, searching for a new home off-base. Nonetheless, this stage comes with fresh starts. It is the beginning of a new chapter in your life, with blank spaces to decorate according to your current needs and preferences.
Here in Las Vegas, options for military housing are plentiful. Start your home buying journey by reading this guide, then get in touch with Loralee Wood, the leading military housing specialist in Las Vegas, to advise you on how to buy a house.
Examine your housing options
Before you proceed with the homebuying process, make sure you have thoroughly examined all of your housing options as an active-duty military personnel or veteran.
Military personnel usually have access to two types of housing: on-base, which can either be owned by the government or a private company, and off-base, which are properties located outside the base and can be purchased by military personnel using their Basic Allowance for Housing (BAH).
On-base housing
Base housing is a convenient choice for many military personnel. They are generally considered to be the more affordable option as government housing does not require rent while privatized base housing costs less to rent than off-base housing. And since these properties are located within the base, work and amenities are nearby. You will also be able to live in a tight-knit community— one that you already know.
On the downside, you do not have a say on where you live. Housing is assigned based on your pay grade and needs. If you are a single military personnel, you may be assigned to a smaller home. But if you are married and with a family, you may get to live in a single-family property. However, there is no knowing exactly what the house will be like.
Living on-base may come with amenities, but for some, the environment can be stifling. You will see the same people over and over again, within a cultural bubble you may already have grown tired of.
Off-base housing
Moving off-base is the best option if you would like to have your own home and live outside of the military bubble.
You will be in control, from the type of property you purchase and where you want to live exactly. You can establish boundaries between your personal and professional lives. If you have children, they may be able to socialize outside the base. But most important of all, moving off-base to your own home enables you to build equity in the long run. Should you move, you can sell the property or earn passive income by leasing it.
On the downside, your military allowance might not cover the full cost of the home purchase, which is why it is ideal for you to have saved up before buying a house. And in the event that you have to leave on assignment, you may have to sell your home for a low price. That said, it is not the only option.
If you have decided that the benefits of having your own off-base home outweighs living on-base, then it is time to proceed with the rest of the homebuying process.
Find a military homebuying specialist
There are certain nuances to buying a home as an active-duty personnel or veteran, which makes it all the more important to work with a military housing specialist. They can guide you on how to buy a house in Las Vegas while taking into consideration your unique needs.
What you should look for exactly is a Military Relocation Professional or MRP, especially if you are an active-duty servicemember. Certified by the National Association of REALTORS (NAR), MRPs have undergone and passed an extensive course to meet the specific requirements of homebuying military personnel.
Some of the benefits of moving with an MRP include the following:
Deep understanding of your situation: An MRP is the only real estate agent who can help you deal with your needs, whether you are in the midst of a Permanent Change of Station (PCOS) or otherwise.
Advice on financing: Part of an MRP's education is knowing the ins and outs of the different kinds of financing options available to you. These include VA loans, as well as entitlements and allowances you can receive because of your relocation.
Learn more about MRPs and why you should tap the expertise of one here.
Identify your ideal place to live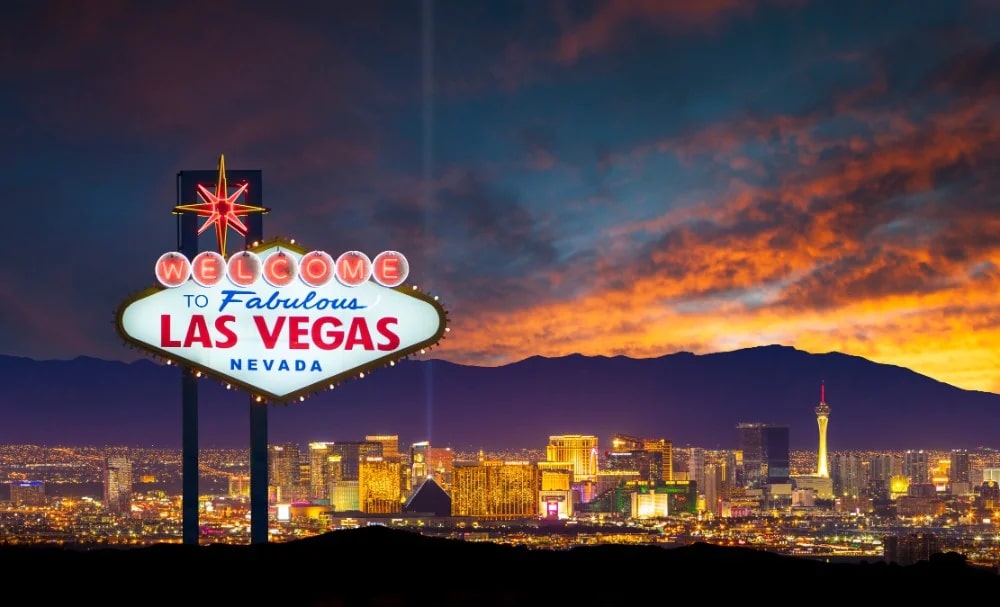 Knowing where you want to live from the get go is beneficial. You will be able to narrow down your home search within your desired neighborhoods, allowing you to save time and resources. And in the event you don't find a home you love, you have the option to expand the bounds of your home search until you find the one.
Options in the Las Vegas Valley
Located near Nellis AFB and Creech AFB, Las Vegas has always been a top choice for military personnel who want to live off-base. At first glance, the real estate opportunities may seem limited, but over the years, the housing market has expanded to offer a ton of options. You can check out the best neighborhoods in Las Vegas here.
Another option is to explore the real estate in the Providence/Centennial Hills area. Nestled in the upper west side of the Las Vegas Valley, Providence/Centennial Hills is an idyllic master-planned community with tree-lined streets and a great array of community amenities. The Centennial Hills area in particular is close to both Nellis AFB and Creech AFB, making it a great option if you want to enjoy the best of off-base and on-base lifestyle.
More housing options await in Summerlin, located in the southwest corner of the Las Vegas Valley. This premier master-planned community has its own downtown district, complete with retail and dining options. Summerlin is divided into smaller gated communities. Some are affordable, while others are luxury neighborhoods considered to be among the most sought after places to live in the region.
If you want to go further off-base, Henderson is a fantastic option. About 15 miles southeast of Downtown Las Vegas, some of the top neighborhoods in the city include Macdonald Ranch, Gibson Springs, Green Valley North, Anthem Country Club, and Seven Hills.
Take care of your financing plan
Besides your savings, there are several ways to fund the purchase of your dream off-base home. Note that the information provided below is just an overview. For a better look at loans and financing assistance, consult your MRP or get in touch with Loralee Wood.
Apply for a VA home loan
Since it was established in 1944, VA home loans have been helping military service members make their dreams of homeownership a reality.
Government-backed and bank-issued, the main characteristics of VA home loans are zero-percent down payments and the non-requirement of private mortgage insurance (PMI). You can qualify for as much as $417,000 and even more depending on where you're purchasing a home.
Who is eligible to get a VA home loan?
Active, returning, or retired service members;
Military spouses of service members who died or were disabled in the line of duty;
Military personnel who have actively served 90 consecutive days during wartime;
Military personnel who have actively served 181 consecutive days during peacetime; and
Service members in the National Guard or Reserves with a six-year tenure.
Most lenders that issue VA home loans have a minimum credit score requirement of 620. However, this ultimately depends on the bank or lender. Therefore, do not hesitate to explore your options.
Learn how to apply for a VA home loan here.
Nevada Rural Housing Authority
The Nevada Rural Housing Authority (NRHA) has a few financing assistance programs for veterans and active-duty service members.
Dream Makers Grant: NRHA's Dream Makers Grant was designed for first-time homebuyers, including active and retired service members as well as employees of the Department of Defense and the Department of Homeland Security. It provides up to $5,000 of down payment assistance.

The Dream Makers Grant can be combined with the other NRHA programs, namely Home at Last Mortgage Credit Certificate (MCC) and Home at Last Down Payment Assistance Grant.
Veterans, active-duty service members, and National Guard Service personnel also benefit from the one-time waived Mortgage Credit Certificate fee that amounts to $795.
Basic Allowance for Housing (BAH)
Since you are moving off-base, you may be eligible to get Basic Allowance for Housing (BAH). This is open to active service members on permanent duty who have not been assigned or given government housing.
Your BAH depends on the following factors: your rank, permanent duty station zip code, and your dependency status. Meanwhile, BAH rates are based on current market conditions as well as the local cost of living. Since these factors tend to change over time, BAH rates can also rise or fall.
Your set BAH, however, will not be affected by these changes thanks to individual rate protection. It can only decrease in any of the three scenarios: a Permanent Change of Station, demotion, and a change in your dependency status.
Use this BAH calculator to determine your rate based on your pay grade and location.
Other military allowances
If you are buying an off-base house as a result of a Permanent Change of Station, you might be entitled to any of the following entitlements and allowances:
Dislocation allowance (DLA): Open to active service members with or without dependents, DLA can help you cover household costs as a means to partially reimburse your out-of-pocket expenses. National Guard and Reserves service members coming or leaving active duty are not eligible for this entitlement.
Temporary Lodging Expense (TLE): The government can partially reimburse your out-of-pocket expenses in between moves with TLE. This covers not only you, but your dependents as well if you have any.

There is only one requirement to satisfy in order to get TLE: you must be living in a temporary residence located near your old or new PCS. The amount you will get is based on the daily cost of your temporary housing and the number of dependents with you. At most, you can get a TLE of $290 a day.
Can I apply for other mortgages?
Yes, you can, especially if you find the loan terms of other mortgages more suitable to your long-term needs and finances. Other options you can explore include FHA loans and conventional loans.
FHA loans are ideal for homebuyers who are planning on putting down a down payment of less than 5%, homebuyers with lower credit scores, and last but not the least, first-time homebuyers. The requirements are more accessible, but you will be required to pay mortgage insurance.
On the other hand, conventional loans are recommended to homebuyers who hope to borrow more money and have higher credit scores/lower debt-to-income ratios. These loans are not backed by the government and can be obtained through a private lender, Fannie Mae, or Freddie Mac.
These are just some of the financing options available out there. Consult your MRP for more information.
Make a winning offer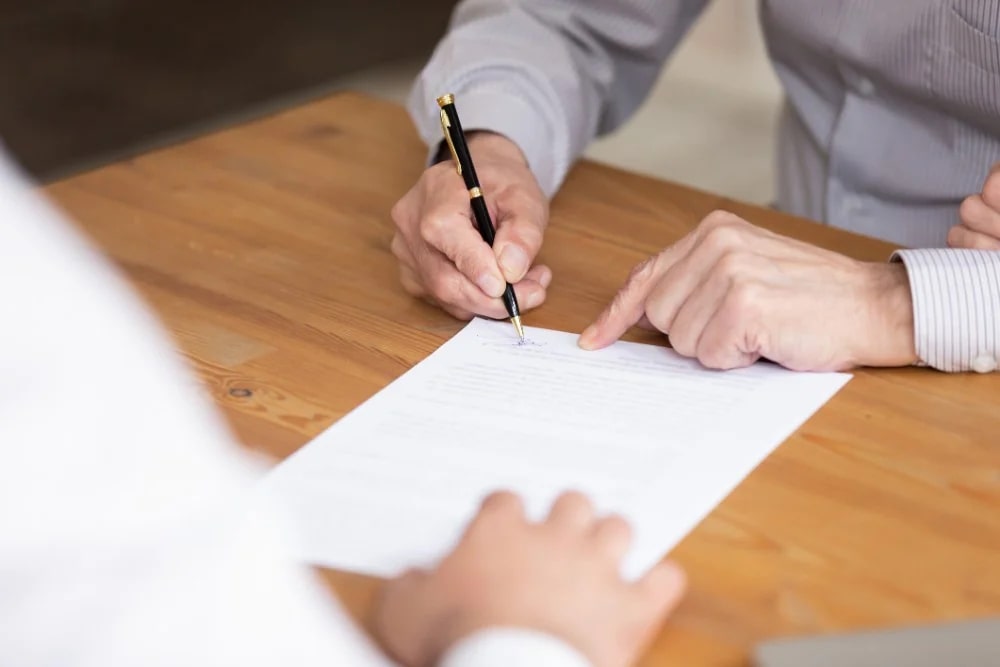 Looking at homes is the most fun part of the homebuying process. You will be greeted with so many possibilities. You will find plans start to form in your head as you are led to one property and then the next. Eventually, you will find a property you love that also falls within your budget. When that time comes, do not let it go. Make an offer.
An irresistible offer has four elements: lender pre-approval, earnest money deposit, clear-cut contingencies, and an agreeable offer price.
Pre-approval letter
Ideally, you should already have a pre-approval letter from your preferred lender before making an offer. Although it is not a certain guarantee that your mortgage application will be approved, it tells home sellers that you have been vetted and deemed capable of getting a loan. If your offer gets accepted, you will already be halfway through the mortgage process.
Earnest money deposit
Making an earnest money deposit is beneficial for you in many ways. First, it shows that you are an enthusiastic buyer. Second, it gives you additional time to have your loan finalized and do other things you need to do, which include home inspections and title searches. Finally, you can make it so that the earnest money counts towards your down payment in the event that your offer gets accepted.
How much money should you deposit? It depends on the housing market. If you find yourself facing considerable competition, or if the market moves fast, it may be wise to include a higher good faith deposit in your offer. If this is not the case, consult your MRP on what the acceptable range is in the area.
Clear-cut contingencies
Contingencies may seem like an extra step in the homebuying process. But, they are there to protect homebuyers like you should issue arise further along the transaction. That said, sellers are not always inclined to agree with all the contingencies buyers ask. Therefore, be wise about what you include in your offer.
It is entirely up to you on which contingencies to add. However, err on the side of caution and consult your MRP first. Furthermore, if there is one contingency you should absolutely keep, it is the home inspection. (Read more about home inspections here.)
Agreeable offer price
It is perfectly fine to settle on the exact price the seller is asking for their property, especially if you have the finances to do so. However, negotiations are part of any real estate transaction. Take your chance and let your MRP come up with an offer price that ensures you get a good deal.
Your offer price can be based on the following factors:
The selling prices of recently sold comparable properties in the area
The prices of active comparable listings in the neighborhood
Local market conditions (appreciation/depreciation rates, etc.)
How long the property has been on the market
Additionally, you can have the property appraised to make sure the home is indeed worth the price.
When coming up with an offer price, you have the option to settle for an amount that is slightly lower than the asking price. See how the seller reacts and wait for their counteroffer. There are cases where sellers are in a hurry to sell that they consider lower offers. So, try your luck.
Homebuying tip!
You can go one step further with your offer by including a letter. Its success rate is not proven, but it can allow you to establish a personal connection with the seller. Introduce yourself, share why you want to purchase their property and thank them for their time in a short but effective letter. Loralee has more tips on how to write a winning offer letter here.
An MRP you can trust
Loralee Wood has over 21 years of experience guiding military homebuyers on how to buy a house in Las Vegas. Learn more about the process or connect with Loralee herself at 702.419.3212 or loralee(dotted)wood(at)cbvegas(dotted)com to start your own homebuying journey in Southern Nevada.