Nevada is home to a number of military bases, namely, Area 51, Hawthorne Army Depot Base, Creech Air Force Base, Nellis Air Force Base, and Naval Air Station Fallon. Nellis Air Force Base, which is a part of the United States Air Force's Air Combat Command, is located closest to Las Vegas; it's only eight miles northeast of the city. Given the proximity of the base to Las Vegas, many military families have come to call Las Vegas home. Read on for an overview of military housing in Las Vegas, what the properties are like, things you need to be ready for, and how you can find the right home for your family as a service member.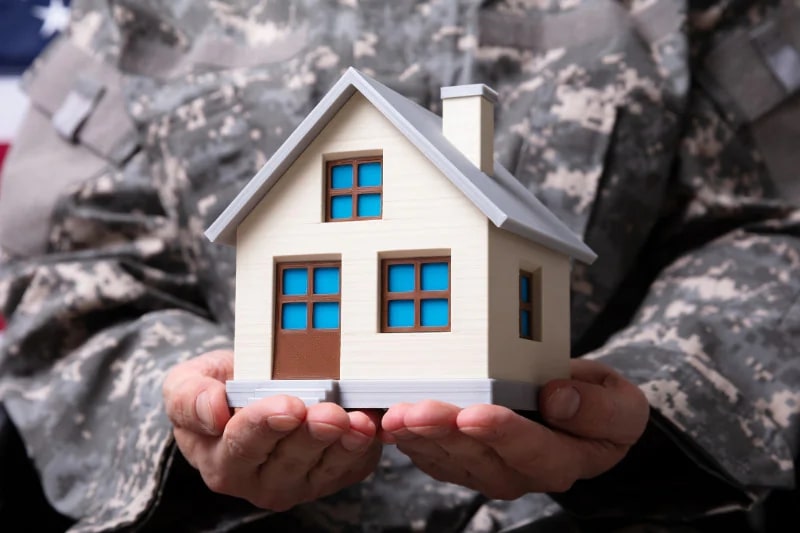 What you need to know about military housing in Las Vegas
Being part of the military has its many benefits and challenges, and among the latter is the need to relocate every few years depending on where you will be assigned, where your particular skill set is needed, or where you are required to undergo training. Having to move so frequently means constant transitions, which can be tough on a family, especially if you have young children. A primary consideration is finding satisfactory housing that is affordable, of good quality, and conveniently located, while providing a comfortable space for your family as they adjust to their new surroundings.
Living on base
People generally assume that service members live on the base, and indeed, this is true for many of them. Living on base is the first option for single service members, who live in the barracks during basic training. The barracks feature shared bunks and facilities, which, while being good for establishing camaraderie among trainees, affords very little privacy. 
Living on base has a number of advantages. First, it offers convenience, with a service member being able to get to work easily. Second, you and your family can establish strong bonds with families in a similar situation. Third, a base is basically a self-contained town, and living on base gives you access to numerous amenities, including shopping centers and medical clinics. Fourth, the security on a base is unparalleled, which is ideal especially for families with younger children. Moreover, it's typically cheaper for families to opt for military housing on base, with homes being free of charge and with meals included sometimes. 
There are several types of housing options available to service members, although the choices can be limited depending on rank and job type. Service members are able to qualify for better housing options as they move up in rank, with unmarried service members living in dormitory-like residences, while those who are married or have a family have the option to live in apartments, duplexes, or single-family homes. Military housing is usually government owned. Keep in mind, however, that even if you've moved up the ranks, it's still no guarantee that you will be getting a house with the size you need or the quality you're looking for. The quality of homes varies widely, from older properties that require a lot of maintenance to newer constructions. Also, even if you're assigned to a new base, it doesn't automatically mean that you have housing waiting for you; military housing tends to have long waiting lists.
Nellis AFB
Nellis AFB is different in one aspect. Its housing is privately owned, and there are five communities to choose from: The Landings CGO, The Landings FGO, The Landings JNCO, The Landings SNCO, and Nellis Terrace JNCO. The first four neighborhoods consist of newly constructed three- and four-bedroom single-family homes, while Nellis Terrace offers two-, three-, and four-bedroom ranch-style homes. These properties are well maintained and modern, with the neighborhoods having the feel of a gated community. Whichever one you opt for, you'll be within walking distance of the base's amenities.
Nellis Family Housing is managed by Hunt Military Communities, which has been providing housing for members of the military for more than 40 years. They not only focus on those on active duty who have families, but also include active service members without dependents, reservists, and retired veterans, among others. 
Living off-base
While living on base does have its many perks, there are also a few reasons why you would want or need to consider living off base.
There aren't any open slots for housing.
Base housing is simply not being offered.
You need to have your own space away from the military community, have some work-life balance, expand your social circle, and develop more relationships with people outside of the military.
The last one is particularly important, because a military community can be restrictive for some.
A key thing to consider is that your home should still be located as close as possible to the base, allowing you to still freely access its facilities while being able to expand your life outside of the military. You're not alone if you'd prefer to live off base; research shows that about two-thirds of active-duty service members and military families live in the local community, and about one-third live in privatized housing projects or government-owned housing.
The following are a few other benefits of living off base:
You have a much more diverse selection of properties to choose from.
You can ensure that your kids get the best possible education if you find better-performing schools in the area.
You have much fewer restrictions.
You get to know the local area and the community better.
There are several communities that you can look at if you're planning to find a home off base. One residential development that is ideal for military families is Centennial Hills, which offers a range of contemporary homes, proximity to outdoor attractions, and peace and quiet.
It goes without saying, however, that living off base costs more than living on base. On-base military housing is generally available at no cost to the service member, whereas renting off base will entail the usual expenses. The military does acknowledge that some service members do want the option of living off base, which is why it extends Basic Allowance for Housing (BAH), which is offered to service members and their families who want to find housing off base. Currently, one million service members receive BAH. 
BAH and other forms of assistance
BAH
BAH is untaxed and is supposed to cover up to 95% of rent and any related expenses, with the remaining 5% being shouldered by the service member. BAH rates are calculated according to rank, location, number of dependents, and data on the local area rental market, with the average cost of utilities taken into consideration. It is based only on rental properties and not mortgages and property taxes. 
According to the Department of Defense, service members who opt for the BAH have out-of-pocket expenses that range from $70 to $158 a month, although the 2020 Military Family Lifestyle Survey conducted by Blue Star Families in collaboration with Syracuse University's Institute for Veterans and Military Families found that many military families are paying more than $200 out of pocket.
To qualify for the BAH, service members must meet the following criteria, according to the Defense Travel Management Office:
You have to be a member assigned to permanent duty within the 50 United States.
You should not have been furnished with government housing.
The MyAirForceBenefits website states that "Air Force Reserve Airmen on active duty are eligible for Basic Allowance for Housing" and provides a more comprehensive explanation of the different types of BAH to help you with your specific situation as well as possible exemptions you can apply for.
US Veterans Affairs
Alternatively, if you would rather purchase your own property because you want your family to have a more permanent place to call home, a couple of options can help make this a reality for you. The US Veteran Affairs (VA) Office offers VA home loans to service members, veterans, and eligible surviving spouses. The VA guarantees a portion of the loan, which gives you access to more favorable terms from a lender, usually a private one such as banks and mortgage companies. 
Nevada Rural Housing Authority
In Nevada, service members both current and retired can enjoy a benefit offered by the Nevada Rural Housing Authority: the one-time $795 Mortgage Credit Certificate fee is waived for veterans who have been honorably discharged, first-time buyers serving on active duty, and National Guard Service personnel.
Dream Makers Grant
Another benefit is the Dream Makers Grant, which is offered through the Pentagon Federal Credit Union and provides grants for down payments to first-time homebuyers. It's available to members of the military, Department of Defense employees, and Department of Homeland Security employees who are first-time homebuyers, have not owned a home in the last three years, or have lost their home through divorce or disaster, and have a gross annual income no greater than $55,000 or 80% of the area median income.
Whichever type of housing you choose and the location, service members will find that they have a number of options and can obtain the necessary assistance to help them secure the right home.
Tips before moving to military housing
Once you've received your permanent change of station (PCS) orders, the next step for you is to assess your current situation, decide what kind of housing you want for your family, and prepare for your upcoming move. You're typically given 90 days to relocate.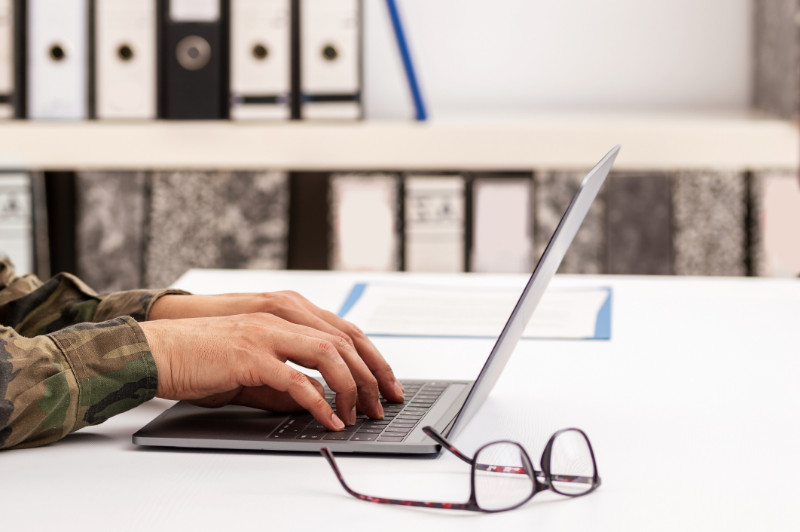 Moving is always challenging, even if your military family has had ample experience with the process, because different bases and locations have different characteristics and you'll need to adjust to your new surroundings. Here are some things to keep in mind before you make the move. 
Consider your priorities. This entails deciding whether you want to live on or off base. As stated in the previous section, each option has its own advantages and disadvantages. If you value convenience and proximity to the base's facilities, and if you'd like to keep a tighter control on your budget, then on-base housing would be a good fit. If you want a bit more freedom, better integration into the local community, and want housing that is most suited to your needs, then off-base housing is something you should look at.

Get a good picture of your finances. Opting to live in on-base military housing means you won't be able to enjoy and maximize your BAH, but you do get free housing. If you opt to live off base and are fortunate enough to find a rental that's priced lower than the BAH you're entitled to, then that means you have additional money available to go toward other expenses or investments. Ultimately, you need to take stock of your own situation, your cash flow, and the cost of living in your new location so you can make the most financially viable decisions.

Check for restrictions. Living on base means you have to stick to many rules regarding the maintenance of your home, observing quiet hours, decorating your home (making permanent changes aren't allowed, for starters), and there are guidelines related to pets. Some bases accept domestic pets (dogs, cats, etc.), but not all are as welcoming. You may find that some bases restrict the number of pets you can bring with you. 

Be mindful of expectations for members of the community. As in any neighborhood, it's always best to be friendly and helpful to your fellow service members and their families. Complete privacy is something you may need to give up if you're living on base, especially as some houses share walls and yards. While your fellow members of the military and their families won't necessarily be deeply involved in your personal lives, military communities are still generally tight-knit groups, which may not be ideal if you're looking for a little space.

Make a checklist of all the essentials. These include birth certificates, medical records, school records, and Social Security cards, among others, as well as your personal belongings. Having all these on hand will make the process of moving easier and leaves you free to focus on the important task of finding a place to live.

Read up on the city where you will be moving. It's always good to learn more about the new place you'll be calling home. If you're moving to military housing in Las Vegas in particular, there are several key factors you should take note of to make the transition easier and avoid any surprises.

For example, Vegas enjoys constant warm weather which is great for some service members but not so for families who enjoy all four seasons. There's also the fact that you'll have to deal with insects and bugs. Whichever type of housing you choose, make it a point to have it treated to prevent the entry of creatures like bugs and spiders. 
Also, you will have to learn to cope with the heat; not only will you need to keep yourself comfortable, but you may also need regular additional maintenance for your cars. The heat and the sun means that your car will take damage, particularly the paint and tires.
With all these issues taken into account, not only will you be able to decide whether you're ready for off-base living or whether on-base living, but you'll also be prepared for any possible problems that may arise.
Working with a military housing specialist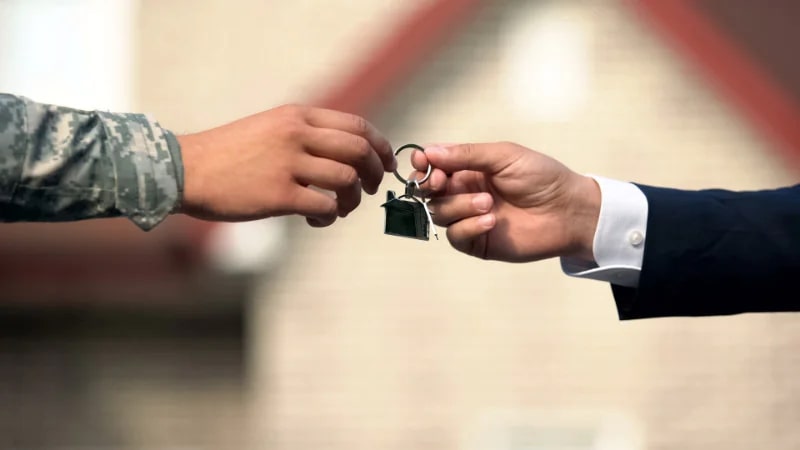 Whether you're looking for a new home to move into or you need to sell your home fast after you've received your PCS orders, it's important to work with a real estate professional who has extensive experience in military relocations. 
As a military family member for more than 24 years and with 20 years as a military relocation specialist under her belt, Loralee Wood understands your situation and knows how important it is to match you with a property that ensures your family's utmost comfort while staying within your budget. 
Her decades of experience helping countless military families settle into their new homes and the breadth and depth of her knowledge of the area give Loralee unique insights into the needs of military families.  She can even provide you with advice on the military relocation process if it's your first time.
Find out how Loralee can help you with finding the right military housing in or around Las Vegas for you and your family. Get in touch with her at 702.419.3212 or send her an email at loralee(dotted)wood(at)cbvegas(dotted)com.