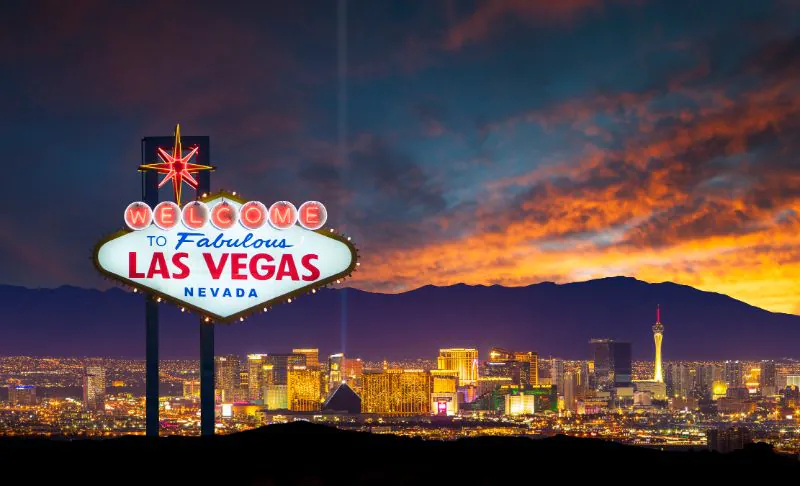 For many people, changing addresses and moving to different places is a part of life. This is especially true for military personnel and their families, who often find the need to relocate at a moment's notice as part of their service.
If you're moving out of Las Vegas, saying goodbye can be difficult, but it's important to stay focused in order to have a smooth and hassle-free transition. One of the first things you need to do is sell your home. Fortunately, there are plenty of buyers who are eager to find a home in this vibrant and distinctive community.
If you're moving into the city, expect a great quality of life with world-class entertainment and recreation at your doorstep. Start by learning about the best areas to live in Las Vegas so you can find the neighborhood that's perfect for you.
Whether you're a buyer or a seller, an experienced and dedicated Realtor can help you successfully navigate the market and achieve your real estate objectives.
What you need to know about Las Vegas
Located within the greater Mojave Desert, Las Vegas can trace its history back to 1829, when Spanish explorer Antonio Armijo's caravan first discovered the oasis that would later become the Entertainment Capital of the World.
Now home to 662,641 residents, Las Vegas is famous for its world-class casinos, hotels, and luxury resorts, as well as its countless dining and retail venues. It is also one of the most affluent cities in the country and serves as Nevada's economic center.
Las Vegas has strong ties with the military. A military airfield was established northeast of the city in 1941, setting the foundation for the present-day Nellis Air Force Base. The base occupies an area of approximately 1,350 square miles and has a working population of around 11,600 military personnel and 3,300 civilians.
Las Vegas — and Nevada in general — is extremely friendly towards US military members and their families, offering them different perks and benefits such as tax breaks.
The Las Vegas real estate market
Thanks to its strong economy, a wide range of amenities and attractions, tax benefits, and other perks, Las Vegas has established itself as a highly desirable location to live, work, and invest in.
The local real estate market has become one of the most competitive in the country, with properties fetching median prices of around $390,000 as of November 2021, up 20% from the previous year's prices.
On average, homes in Las Vegas sell for their listed price after only around 30 days on the market. Some homes in the area, however, can sell for about 3% above list price and go pending in just around 7 days.
The rental market in Las Vegas is also quite competitive, with rental homes in the city going for anywhere from $1,662 to over $7,500 per month. Studio units go for about $847/month, whereas one-bedroom and two-bedroom apartments go for around $1,420 and $1,647 respectively.
All of these factors indicate that home sellers — including military families —can get good returns on their investments in this red hot market.
What are the best areas to live in Las Vegas?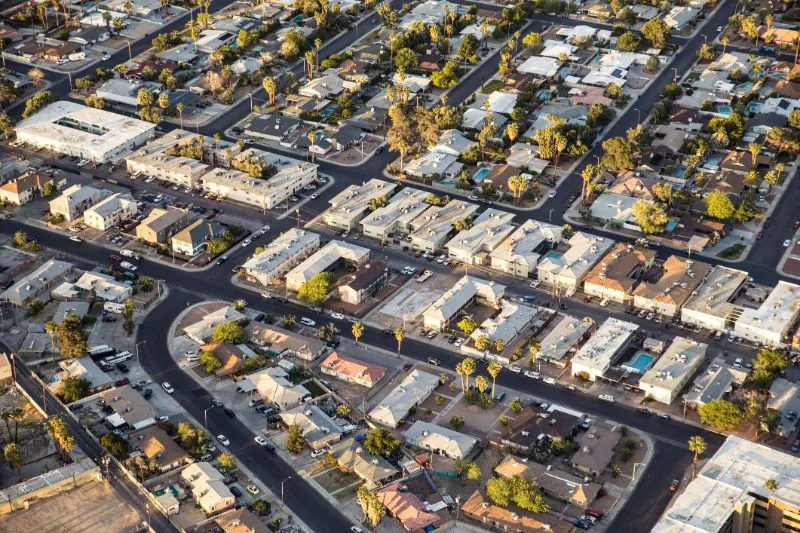 Despite its image as a bustling metropolis and iconic nightlife destination, Las Vegas is home to numerous suburban neighborhoods with a distinctly family-friendly vibe.
With so many amazing choices, the best areas to live in Las Vegas all boil down to your budget, needs, and preferences. The metro's suburbs offer something for everyone – from luxury home buyers looking for grand estates and expansive golf properties to new families looking for a more affordable starter home.
These are some of the top neighborhoods to explore in the metro:
Summerlin
Located near Spring Mountain Range and Red Rock Canyon National Conservation Area, Summerlin is the largest master-planned community along the western edge of the Las Vegas Valley. It spans 2,500 acres and is home to more than 125,000 residents, making it one of the most densely populated communities in the Las Vegas area.
A constant fixture in many publications' Best-Of lists, Summerlin has received national acclaim for its amenities. These include more than 250 parks, 150 miles of walking and hiking trails, nine golf courses, more than two dozen highly-rated public and private schools, and three resort hotels. The community also includes well-established business centers, a state-of-the-art medical center, and retail and entertainment centers.
As of December 2021, properties in Summerlin sell for a median price of $310,162, while rental units go for about $1,480 per month.
Skye Canyon
Opened in 2015, Skye Canyon is one of the newest additions to Las Vegas' ever-growing list of beautiful master-planned communities.
Situated in the northwest corner of the Valley and perched near Mt. Charleston, Skye Canyon spans a total of 1000 acres, and boasts spacious single-family homes with the latest features, such as energy-efficient designs, modern finishes, and upscale appliances.
Skye Canyon has a very competitive housing market, with properties fetching around $585,000 on average as of December, 2021. Homes for sale in Skye Canyon typically go under contract after 31 days on the market, although some homes are known to go pending in around 6 days.
Despite being relatively new, Skye Canyon offers an extensive lineup of perks and amenities, making it one of the best areas to live in Las Vegas. These include the spacious Skye Center; a state-of-the-art fitness center; top-ranking schools; and multiple retail shops and restaurants.
The community is also home to well-maintained parks that offer everything from dog parks to picnic areas, as well as sports fields, playgrounds, and walking trails.
Centennial Hills
Founded in 2001, Centennial Hills is a master-planned neighborhood that's popular among young families and professionals looking for a respite from the hustle and bustle of The Strip and Downtown Las Vegas.
Considered as one of the best areas to live in Las Vegas, Centennial Hills is noted for its thriving and competitive real estate market, with homes fetching a median price of $386,350. Rent in the area can range from $1,400 to $1,900 per month.
Centennial Hills' real estate market boasts a diverse inventory of housing units, including condos, luxury apartments, townhomes, traditional single-family homes, and ranch-style and equestrian properties.
Excellent amenities also abound, with the neighborhood boasting an extensive selection of quality shopping, dining, and entertainment options.
Providence
One of the fastest-growing neighborhoods in Clark County, Providence, Las Vegas is famous for the high quality of life it affords to residents.
An affluent neighborhood, Providence's residents earn an annual median household income of around $88,250 — one of the highest in the city.
Real estate properties here sell for an average of $415,000. Some of the more upscale properties, however, can fetch prices of up to $2,000,000 or more.
Located just three miles from Centennial Hills, Providence offers a diverse housing stock — luxury homes and estates are known to sit side by side with more modest offerings in the neighborhood's listings — making it attractive to young professionals, new families, active-duty personnel, and military veterans.
Considered to be one of the best areas to live in Las Vegas, there's no shortage of family-friendly amenities at Providence, including highly-rated public schools, community parks, and top-quality shopping and dining destinations.
The Lakes
Located in the western part of the Las Vegas Valley, The Lakes is a 2-square-mile planned community that's best known for its resort-like feel. Home to 19,823 residents, The Lakes is considered to be one of the best areas to live in Las Vegas.
This quiet and secluded neighborhood is made up of several gated communities featuring expansive single-family houses and condominiums, as well as commercial areas and offices.
Residential properties in The Lakes have a median price of $337,723 although luxury waterfront homes in the area can fetch prices of around $1.5 million and up. Rental rates, meanwhile, are in the $1,484 range.
Living in The Lakes is centered around the thirty-acre Lake Sahara. A private, man-made body of water, Lake Sahara is stocked with sportfish, such as bluegill, channel catfish, largemouth bass, and sunfish. Moreover, The Lakes is the only community in Las Vegas where you can have your very own waterfront and build a dock where you can anchor your own boat.
The community is also home to Lake Town Center Plaza, a convenient shopping center with several restaurants, shops, a performing arts center, and various services.
Lone Mountain
One of the most sought-after neighborhoods in northwest Las Vegas, scenic Lone Mountain draws its name from a detached, solitary peak just outside of Red Rock Canyon.
Founded in the early 1990s, Lone Mountain consistently ranks among the safest neighborhoods in the region and is considered to be one of the best areas to live in Las Vegas.
Lone Mountain has a diverse housing market. There are several condo developments as well as spacious single-family homes coming in a wide array of sizes, prices, and architectural styles. The median home price in the neighborhood is around $380,000, although some of its more luxurious offerings can fetch prices of more than $1 million.
There is no shortage of recreational space in Lone Mountain. Individual neighborhoods typically come with their amenities, and nearby facilities include golf courses, equestrian trails, and hiking trails in pristine nature parks.
Top-quality schools like Somerset Academy serve Lone Mountain, making it perfect for both civilian and military families
Tule Springs
A relatively new master-planned community in the northern part of Las Vegas, The Villages at Tule Springs is known for its quiet and tranquil environment far from the noise of Downtown Las Vegas.
Tule Springs' housing stock is quite diverse, with ultramodern townhouses sitting side by side with more classically-designed Spanish Colonial single-family homes.
Prices are widely varied, and can range from around $300,000 to over $1 million. The median price is in the $463,000 range.
Considered to be one of the best areas to live in Las Vegas, Tule Springs is perfect for outdoor lovers. The community is surrounded by a host of regional and national parks, including the Tule Springs Fossil Beds National Monument.
Aliante
Aliante is part of North Las Vegas's network of affluent master-planned communities. Completed in 2012, the neighborhood is designed to accommodate approximately 6,500 homes and over 20,000 residents.
Aliante's housing market is relatively higher-priced, with a median home value of approximately $425,000.
One of the best areas to live in Las Vegas, Aliante boasts several top-quality amenities, such as an 18-hole municipal golf course, an amphitheater, three city parks, several commercial centers, and the impressive Aliante Library.
Rhodes Ranch
Located approximately six miles southwest of the Las Vegas Strip, Rhodes Ranch is a master-planned golf community that's home to around 8,600 people.
Dating back to the late 1990s, Rhodes Ranch offers an upscale suburban lifestyle that has made it one of the most highly sought-after neighborhoods in the Las Vegas area.
Homes in Rhodes Ranch are among the most spacious in the city, with most properties boasting expansive floor areas, in addition to innovative design elements, natural ventilation, and energy-efficient engineering.
The housing market in Rhodes Ranch is quite competitive, with properties fetching a median price of around $450,000. Prices for the more upscale properties, however, can be as high as $5 million or more.
An active lifestyle community, Rhodes Ranch boasts outstanding outdoor amenities. In addition to the top-rated Rhodes Ranch Golf Club, residents also enjoy an extensive network of parks and trails, fishing lakes, and various sports facilities, making the community one of the best areas to live in Las Vegas.
Selling your home in case of a Permanent Change of Station (PCS)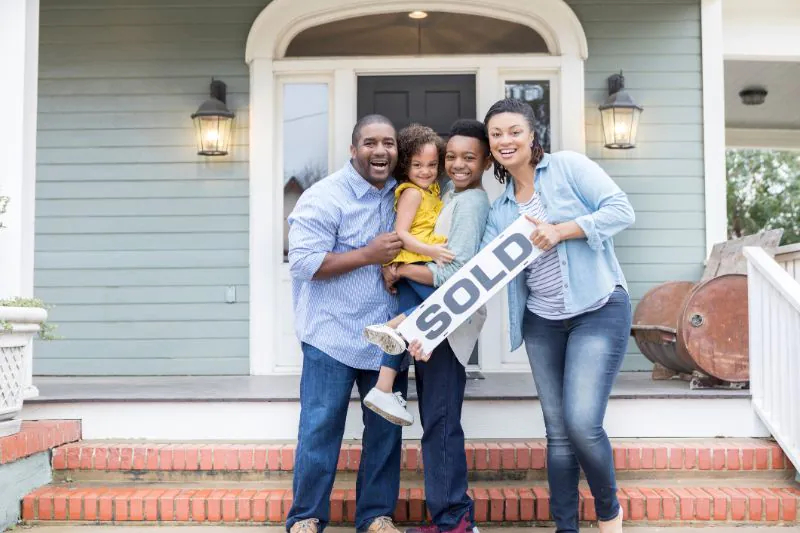 Most military personnel, especially those who have been in service for several years, are no strangers to packing up their belongings, selling their house, and moving at short notice due to Permanent Change of Station or PCS orders.
In fact, according to the Department of Defense Education Activity (DODEA), military families will, on average, move three times more than non-military families.
For first-timers, however, the entire process can be stressful, if not altogether daunting. To make the move much easier on you and your family, follow these simple steps:
Enlist the help of a Military Relocation Professional

Selling a house can be stressful for anyone, but perhaps, even more so when you're moving because of a PCS. You have to deal with such processes as home preparations, showings, staging, marketing, and negotiations while preparing to move quickly to your family's new station.

To avoid unnecessary stress, it is recommended that you get the services of a real estate agent with a Military Relocation Professional (MRP) certification.

An MRP certification is a distinction given by the National Association of REALTORS® (NAR) to real estate professionals who have completed coursework on the processes and procedures involved in military relocation.

Aside from helping you understand the ins and outs of selling and marketing your home, MRP-certified real estate professionals, are also trained to help you make sound financial decisions even when you're also preoccupied with the process of moving house.

Collect all important documents

Before listing your home, make sure to collect all the important paperwork related to the property, as well as any additional documentation that you may need to provide potential buyers.

These documents include:

Property deed
Home appraisal
Mortgage and financing documents
Records on upgrades and additions
Pre-listing home inspection
Homeowner's insurance records
Original sales contract for the house
Property survey
Certificate of occupancy
Certificates of compliance with building and zoning codes
Tax records
Preliminary title report

Study the market

When it comes to real estate, knowing how the market works can spell the difference between selling your house quickly and having it sit idle for months. Get guidance from your MRP, who is trained to spot good opportunities in selling a property.

Prepare your house for selling

Before putting your house up for sale, it is recommended that you do some improvements to make the property market-ready. Keep in mind, however, that there are certain modifications that can turn people off from your property, which means you should always consult with your MRP before deciding on what modifications to make.

Price your home correctly

Work with your agent to set a fair price for your home. This entails studying the market and comparing your home to similar listed properties in the area.

Stage your home

Aside from making renovations and repairs, you should also make the effort to stage your home. Home staging makes it easier for buyers to imagine themselves living in it, while enhancing its appeal to a larger number of buyers.

Market the property

Your agent will employ a number of tools to market your property to the right buyers. It often starts with listing the home using compelling photos and/or videos, as well as a catchy listing description highlighting the location relative to the nearest military base. The listing should also emphasize other positive selling points like floor area, layout, neighborhood amenities, and lifestyle.

Other home marketing tactics include sending out brochures and flyers to targeted buyers, advertising on select publications, and spreading word about your property through the agent's network.
Sell your Las Vegas home with the help of an expert
If you need help in selling your home fast and at the right price, get in touch with me, Loralee Wood.
Aside from being an experienced real estate professional with over two decades' worth of real estate experience, I am also a Military Relocation Professional (MRP) who specializes in helping veterans, active-duty personnel, and their families buy and sell properties quickly and securely in the Las Vegas area.
I'll be more than happy to help you with all your military relocation needs! Give me a call at 702.419.3212 or send me an email at loralee(dotted)wood(at)cbvegas(dotted)com to get started.