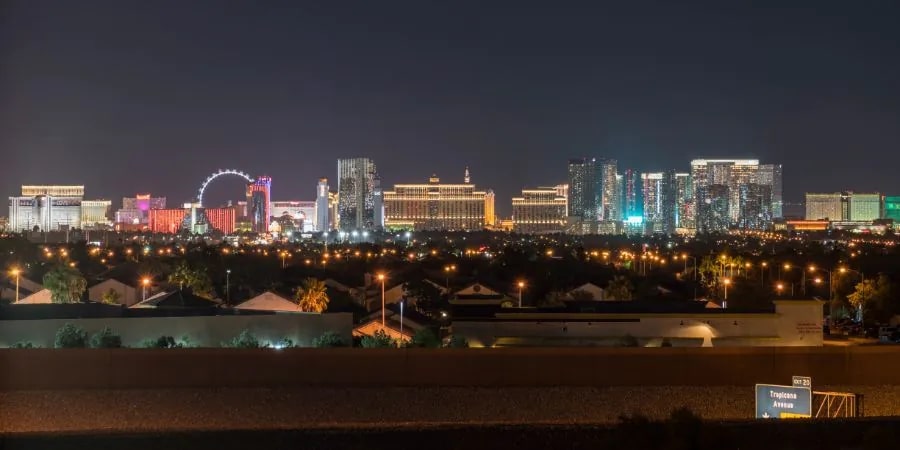 Summerlin is a premier master-planned community in the Las Vegas Valley of Southern Nevada. The land was purchased by the billionaire film director, aviator, and casino mogul Howard Hughes in the 1950s but was only developed in the late 1980s. Since then, Summerlin has become one of the fastest-growing communities in the area.
Being so close to The Strip and the myriad casinos and entertainment venues of Las Vegas, you might be inclined to think that you'd have to spend lavishly and be where all the so-called action is to be entertained. Yet Summerlin defies expectations and proves how well planned it is as a community by showing that you don't need to go out that far or spend at all to enjoy the best of what's around. Here's where you can find out about the things to do in Summerlin for free.
Things to do year-round for free
Bask under the sun and explore the vast Summerlin Trail System
If you've always wanted to pursue a healthier routine or if you are looking for a place that can cater to your active lifestyle, Summerlin might be the perfect place for you.
The 150-mile-long Summerlin Trail System is a hallmark of the Summerlin master-planned community. This trail system not only provides connectivity to major amenities like parks and schools, but it also encourages a healthier and more active lifestyle for its residents.
You'll find four different types of Trail that make up The Summerlin Trail System.
Landscaped and lighted street-side trails. These trails are predominantly used for pedestrians, though they can also be used by joggers and anyone who simply wants to take a picturesque walk.
Village trails. These are often located near creeks and developed spaces. They're fantastic trails for those who want to get away from the hustle and bustle that a city often has.
Regional trails. These trails are connected to the travel system and serve many purposes. Note that these trails are not for use with motorized forms of travel.
Natural trails. These are found within less developed areas of Summerlin. They are due to be connected to over 2,000 miles of trails throughout the valley.
The Summerlin Trail System is still growing and continually evolving as developments continue to rise in the community. It is a highly laudable trail system not only for its recreational value for the residents and visitors of Summerlin but for its utility as well.
Enjoy the outdoors and hit the parks of Summerlin
With an astounding 250 parks spread across the Summerlin villages, you have more than enough options for how you want to spend your time outdoors. Some of Summerlin's best parks even boast land areas that range from 5 to 70 acres and are home to a variety of amenities, including sports courts and fields, community centers, adventure play areas, and many more facilities that will satisfy even the most ardent outdoor enthusiast.
Noteworthy locations include The Willows Park in Summerlin South, which is home to 12 acres of green space, sports fields, a children's play area, and trails that wind through Willows Village. Residents also have access to pools, water slides, and the Willows Community Center, which hosts various classes and community activities.
Fox Hill Park is another one of the most popular places to visit in The Paseos Village. An 18-acre adventure play park with more than 20 play structures that include a zip line, a Frisbee golf course, and a gigantic climbing structure known as "The Orange Beast." It is the perfect place for children and the young-at-heart to enjoy a fantastic day out.
Sports enthusiasts will also be delighted with the vast choices of fields and courts that Summerlin offers.
The Arbors Tennis and Play Park in Summerlin North has five lighted tennis courts, pro shops with tennis professionals on site, and is home to the Summerlin Tennis Club.
Stonebridge Park, which is one of the newest parks in Summerlin, has lighted soccer fields, a basketball court, an exercise area, several pickleball courts, and shaded playground and picnic pavilions.
Paseos Park, situated in the heart of The Paseo is a great place for sports. You can play sand volleyball and there are also lit courts for those who want to play basketball. Add to this the soccer pitches and it's a sporting location that all members of the family can use.
The 24-acre Vistas Park in The Vistas Village in Summerlin West boasts several well-lit sports areas that include a football field, softball fields, and tennis and basketball courts. After the game, head on down to the pavilion and enjoy a picnic.
The Gardens Park in Summerlin South is a park and sports facility that covers over 17 acres. Again, there are plenty of sporting activities that you and your family can use but it's also a wonderful space just to just stroll in or have a picnic.
These are just a few of the parks around Summerlin that you can visit with your friends or family. It's the case that with so many options, you'll never run out of things to do in Summerlin for free and places to visit all year round.
Spend a relaxing day at the Bellagio Conservatory and Botanical Garden
While Summerlin is already teeming with natural beauty, it's still surprising to see what professionals can do to showcase the beauty of the natural world in an indoor setting.
The Bellagio Conservatory and Botanical Garden is a great place to visit even if you just have a passing interest in botany. Each season, the 14,000-square-foot Botanical Garden showcases different seasonal exhibits that highlight different species of plants. So prepare your senses for inspiring sights, sounds, scents, and colors, carefully curated by Bellagio's expert horticulture and engineering teams throughout the year. The Bellagio Conservatory and Botanical Garden is free to the public and open 24 hours a day, 365 days a year.
Seasonal things to do for free
The community is absolutely humming with activity any time of the year, with a vast selection of things to do in Summerlin for free. Here's a quick sampler of what the community has to offer during summer.
Visit some of the best farmers' markets in town.Foodies, home cooks, and culinary enthusiasts, you're in for a treat! Enjoy the fresh air and even fresher ingredients at the various farmer's markets around Summerlin.
Farmers' Market at Garden Park.This festival-type market showcases different homegrown produce, local entertainment, and festive foods weekly for you to enjoy. On top of that, it is also a great venue for local entrepreneurs wanting to start a business of their own to discover opportunities at very minimal expense.
Farmers' Market at Tivoli Village. Fresh52 brings to the Summerlin area a trove of delights from the surrounding area. But there's more! You also get to enjoy things like vegan street tacos and small-batch baked goods if you need to snack while you shop.
Farmers' Market at Bruce Trent Park.Las Vegas Farmers Market partnered with Bruce Trent Park bringing wonderful, organic goods from Rod's Produce Market. With their army of talented vendors, they offer handcrafted food and handmade products every Wednesday, year-round. This market welcomes all families, friends, and pets to join them!
Celebrate the Fourth of July and the American spirit.Held at Trails Village, the Summerlin Council Patriotic Parade features floats, massive balloons, and amazing performances and tributes to U.S. military heroes. The parade starts at the corner of Hillpointe Road and Hills Center Drive, winds down to Hills Center, the Village Center Circle, and finally ends at Trails Center Drive.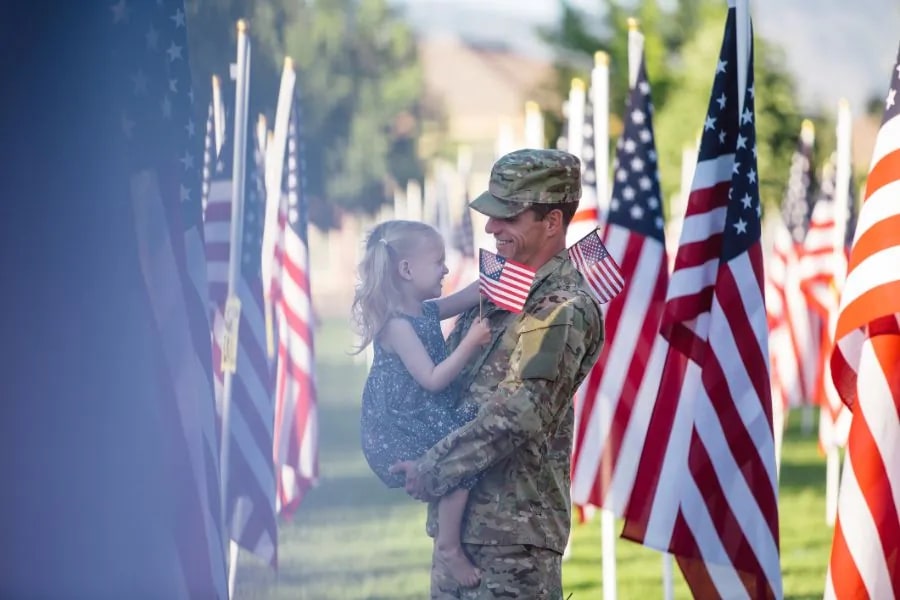 Take in some art and culture. Now in its 26th year, the Summerlin Festival of Arts is an annual event that showcases diverse pieces of artwork and doubles as a walkable, open-air shopping and dining destination. It also offers activities for children, making this a great day out for the entire family.
Enjoy music-filled summer evenings. The Summerlin Sounds Summer Concert Series is held every Wednesday from June to July each year. Featuring live performances from different artists specializing in various music genres. Keep an eye out for other music events and concert series throughout the summer, too. Bring your lawn chairs, your blanket, and food, and make a picnic out of it.
Get your outdoor workouts in.If trekking the Summerlin Trail System or making the most out of the area's numerous parks isn't enough for you, you might want to check out the different group workouts that are held outdoors during summer. Join the Fitness of The Lawn HIIT workout series in Downtown Summerlin or the FIT4MOM pop-up classes at Central Park.
Aside from opportunities for summer fun, there are other seasonal and holiday events that take place in town.
Lunar New Year Parade. This is held in Downtown Summerlin to welcome the Lunar New Year. For 2022, the event was staged on Park Center Drive in partnership with BESTAgency and Guan Strong Lion Arts Association. The celebration featured fan dancers, stilt walkers, and a dragon dance.
Christmas displays. Get into a holiday mood with the different lighted displays and events in Summerlin. Among the activities and events that have been held in Summerlin during Christmas time is the Downtown Summerlin Holiday Parade, which kicks off the holidays and is held every Friday and Saturday night before Christmas. This free parade is open to the public and features floats and different characters, including, of course, Santa Claus. Another holiday event is the Downtown Summerlin Hanukkah Celebration, which features menorah lighting and family-friendly entertainment. Guests are encouraged to come by and see the lighted menorah located at the Dining Arroyo.
Summerlin has no shortage of activities that the whole family can enjoy. The different seasonal events just make life here that much more vibrant and interesting. They're a wonderful part of the local lifestyle, bonding residents and visitors to the community.
Events and activities to look forward to in 2022
Everything's coming alive and coming back again this year, so take a look at what events you might want to check out in Summerlin this year. There are more events and things to do in Summerlin for free that will pop up year-round, so be sure to check Summerlin's events calendar regularly!
Friday Nite Live

June 3, 7 p.m.

Trails Park

The Friday Nite Live summer concert series features Pleasure Cruise, Las Vegas's number one yacht rock band.
Summerlin Sounds
Every Wednesday from June 8–July 13, 2022, 5:30 PM–9 PM
The Lawn at Downtown Summerlin

June 8 – Empire Records (90s) with Cam Calloway
June 15 – Moonshiners (Top 40 w/ 1920's twist) with Jase Naron
June 22 – Velvet Elvis (Top 40 Rock) with Richard Mann
June 29 – Million Dollar Band (Top 40) with Ilan Dvir-Djerassi
July 6 – Lyte Bryte Band (Top 40) with Phil Stendek
July 13 – Jeremy Cornwell (Classic Rock, R&B, Top 40) with Adena Sampson

Summerlin Council Patriotic Parade
July 4
Trails Village
Summerlin's Fourth of July celebration
Why Summerlin is the best place in Las Vegas to call home
All the things to do in Summerlin for free should have given you an idea of what to expect from life in Summerlin—essentially, it's a warm community that has unlimited outdoor spaces and activities that support a well-rounded lifestyle. Clearly, there's so much more than the lights of Las Vegas and the sprawling desert. It's no wonder people are flocking to this part of Nevada.
Summerlin also boasts an excellent quality of life and a multigenerational population, making for a thriving and balanced population. No matter which part of Summerlin you choose (Summerlin North, Summerlin South, Summerlin West, and Summerlin Center), you're never far away from commercial establishments and recreational opportunities.
Summerlin may have a reputation for being exclusive and even pricey, but the truth is that those looking for a home will find that the Summerlin real estate market features a diversity of properties that suit people of all ages and living situations. For example, you can find massive luxury homes in neighborhoods like The Summit Club, offering stunning city, mountain, and golf course views. These properties are nothing short of escaping to your own piece of desert paradise—complete with outdoor showers, an entertainment center, and a well-equipped kitchen.
Alternatively, you can find smaller condos that offer comfortable living, being outfitted with upgraded furnishings. Right in the middle of the range of properties in Summerlin are tastefully designed townhomes, custom houses, and single-family homes situated in gated communities.
Find your dream home in Summerlin with the help of an experienced real estate professional
The Summerlin real estate market is very competitive, and to get your foot in, you will need to partner with an experienced real estate professional who is intimately familiar with the area, is updated on what properties are available, and knows exactly what you're looking for. Loralee Wood more than fits the bill, approaching each transaction with careful attention to detail and consideration for your requirements.
Aside from her in-depth knowledge in the best properties and communities in the Las Vegas area, Loralee also has extensive experience in assisting people who are looking for military housing or for help with military relocations. She has been a military family member for more than 24 years, and with her 20 years of experience as a military relocation specialist, she has an in-depth understanding of your situation. She'll even offer advice on helping your kids adjust to the move and settling into a new city, showing you everything from where the great shopping is to the best things to do in Summerlin for free. Feel free to ask her for advice on the military relocation process as well if it's your first time.
Here are just some of the praises that Loralee's received over the years from satisfied clients.
"Loralee made the entire process of selling so easy and she took all the stress that comes with the process away. She was there for us, for anything we needed!"
– jamjarr904
"She is an amazing agent and has a really big heart. Loralee is there to help from beginning to end and selflessly available around the clock." – Donald Maraden
"We couldn't have asked for a better realtor. From the paperwork to the walkthrough, Loralee was able to answer all our questions, and ask questions we never thought to ask. She also knows all the ends and outs of VA loans, which was a huge plus for us and there is so much more." – Sofia Rodgers
With Summerlin being a highly popular location, you'll need an expert like Loralee on your side to secure the property you want. Find out how Loralee can also help you with finding the right military housing for you and your family. Get in touch with her at 702.419.3212 or send her an email here.