There is more to Las Vegas than meets the eye. While it's known for its fast-paced lifestyle and dazzling nightlife, Las Vegas is also home to plenty of suburban communities ideal for every kind of lifestyle. Every neighborhood possesses a unique allure and charm. Arguably, one of the most sought-after areas is the expansive community of Summerlin. 
Spanning 22,500 acres, Summerlin is the largest master-planned community in the whole of the Las Vegas Valley. It is considered one of the most liveable areas in the state – and it is easy to see why. More than the stunning desert views, this community nestled at the base of the Spring Mountain Range and Red Rock Canyon National Conservation Area is brimming with features and amenities. From golf courses to parks and trails, it is as much an outdoorsman's paradise as it is a playground for metropolitan dwellers. 
Because of its sheer size, Summerlin is home to several villages. Like much of Las Vegas' communities, there is something special about each one. We are confident that you can find a Summerlin village that fits your family's needs. 
---
---
Best neighborhoods in Summerlin, NV
At present, there are 23 villages in Summerlin. However, recent real estate developments mean that seven more neighborhoods will be added within this beautiful suburb. 
Summerlin has plenty to offer. Each village has its slew of perks and amenities. Truly, choosing the right one for your household is a difficult decision. To make the choice easier for you and your family, below are our top picks for the best neighborhoods in Summerlin.
SUMMERLIN WEST
Reverence 

Located in West Summerlin right next to Sun City, and backing Red Rock Canyon, Reverence Village is one of the newest neighborhoods in this master-planned community. Homes come in 23 different floor plans so homebuyers have plenty to choose from. From haciendas to farmhouses, there is a floor plan to suit your and your family's needs. 

More than the plentiful design offerings, Reverence has amenities that are the envy of most villages within Summerlin. The village has an eight-acre park with volleyball, basketball, and tennis courts. It is also a stone's throw away from miles of walking trails and various swimming pools. 

Stonebridge

Stonebridge is one of the newest and smallest additions to the Summerlin community. But don't let its size fool you! Stonebridge has one of the best views of the Red Rock in the Las Vegas Valley. As far as amenities are concerned, Stonebridge has the beautiful Stonebridge Park. It boasts a lighted sports field, several exercise areas, and green spaces spanning 12 acres. It is, without a doubt, the community's crown jewel.  

This neighborhood has 12 subdivisions that appeal to a diverse demographic – from young families to seniors to high-end buyers. In Stonebridge, you'll find starter homes, 55+ communities, and gated areas with real estate averaging $500,000. 

Summerlin Centre

Located at the heart of the Summerlin community, Summerlin Centre remains true to its name. This 1,000-acre village lies directly above the Red Rock Country Club and sits right next to Downtown Summerlin. It is the perfect location for families that want to live in the midst of the neighborhood action.  

Summerlin Centre is a mix of residential and commercial establishments. It has five office buildings and several shopping centers. Aside from the gardens and green spaces, three schools are located in this neighborhood: West Career and Technical Academy and Faith Lutheran Middle School and High School.
Browse homes for sale in Summerlin
SUMMERLIN SOUTH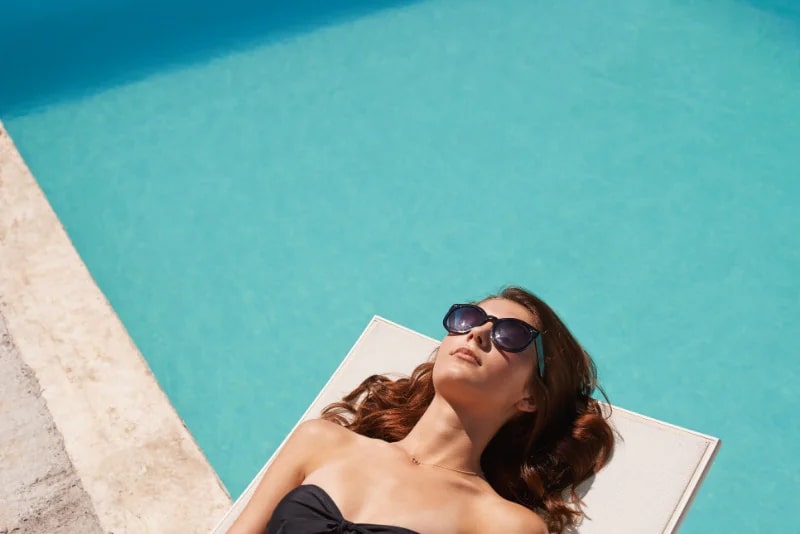 The Gardens

As the name suggests, The Gardens is the perfect choice for families that love being surrounded by greenery. This village in Summerlin South is older, having been developed in 2000. It has tree-lined streets and several parks and outdoor spaces residents get to enjoy. It is home to the famous Gardens Park that hosts a weekly farmers market. 

Aside from being ideal for nature lovers, The Gardens is a mixed-use community with shopping centers and dining destinations. This means that this village has more to offer than other residential areas in Summerlin. It is a good neighborhood for households looking for a little fun and action. 

The Willows

Just like its name, this subdivision boasts of beautiful neighborhoods lined with willow trees. Developed in 1997, this village is on the smaller side at just a little over 700 acres and zoned into 21 subdivisions.  From luxury million-dollar homes to starter properties, The Willows offers something for everyone.

Like most communities in the area, amenities at The Willows are world-class. This neighborhood, in particular, boasts of several green, outdoor spaces including The Willows Community Center, The Willows Park, Willows Paseo Park, and Spotted Leaf Park. Gardens, sports centers, pools, and community centers occupy 12 acres. 
Browse homes for sale in Summerlin
SUMMERLIN NORTH
Arbors

Sometimes, having too many options can be a problem. This is especially true for Summerlin. If you are still of several minds about which village to settle down in, Arbors should be part of your shortlist. 

Arbors Village is one of the larger communities in Summerlin. Sprawled across its 1,200 acres are 30 subdivisions. This area is popular with buyers who enjoy an active lifestyle. There are plenty of parks in and around Arbors. It has natural trails and brims with amenities, including a tennis park, leisure center, sports park, and several other outdoor areas, including Arbors Paseo Park. 

Because of its size, Arbors has one of the most diverse real estate offerings in all of Summerlin. There is a house for every price point in the village. We are certain we can find the right one for your family. 

The Canyons

If you want a home close to great golfing options, don't look any further than . The Canyons. Known to be one of the more affluent neighborhoods in the area, The Canyons is home to TPC Las Vegas, an 18-hole course that's
one of the most popular golf courses in Nevada. 

The Hills

The Hills is one of the original villages located in Summerlin. Developed in 1990, the 394-acre neighborhood has affordable single-family and multi-family homes exuding a laid-back vibe.  The Hills lies close to Trails Village Center and the Summerlin Parkway. Being close to the schools, Ernest A. Becker, Sr. Middle School and William R. Lummis Elementary Schools, The Hills is a popular choice for parents with school-age children.

The Hills South

Developed in 1991, The Hills South is one of the most sought-after locations in Summerlin. There are two things that make The Hills South popular with buyers – stunning views and proximity to the TPC Golf Club. The Hills South also boasts several of the best schools in the area, as well as a shopping and leisure destination. 

The Pueblo

Like its name, The Pueblo is a 500-acre Summerlin neighborhood filled with pueblo-style homes of every scale. If you and your family love the outdoors, this village is for you.The 60-acre Pueblo Park beckons with outdoor activities the whole family can enjoy. Swim at the Trails pool, trek the easy, three-mile Buffalo-to-Rampart trail and enjoy the wildflowers in bloom, and discover that you'll never run out of things to do at The Pueblo. 
Browse homes for sale in Summerlin
The perks of living in Summerlin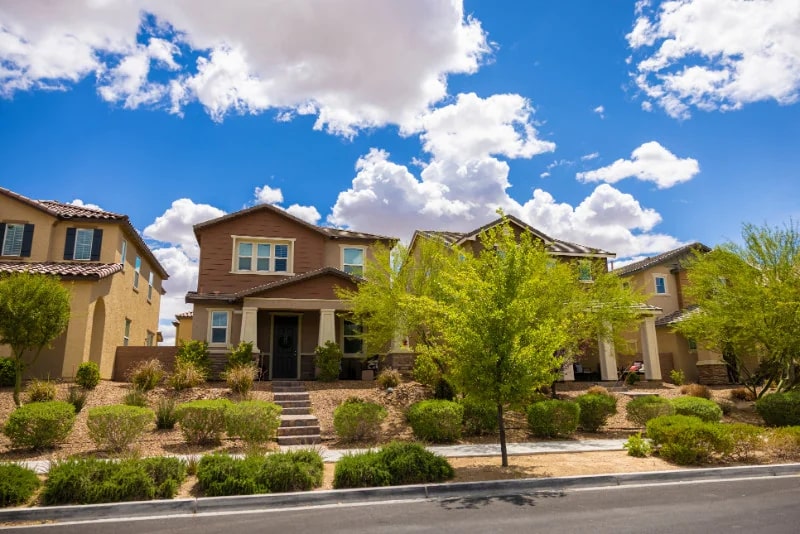 What's it like living in Summerlin?
Here's what a current resident had to say:
"I really like living in Summerlin. The weather here is really nice for most of the year, and there are tons of plants and trees everywhere, even though Las Vegas is in the desert. Summerlin is a very connected community, which I love.There are tons of parks and lots of community centers that offer a variety of classes, from martial arts to guitar lessons. There are also resources nearby wherever you need them. My house is in very close proximity to an outdoor mall and multiple shopping centers, so anything I need is a short drive away. The streets are well-maintained and relatively easy to navigate… I love living in Summerlin. It's a really great place in which to grow up."
As our Summerlin resident attests, this community is touted as one of the most liveable areas in the whole of Las Vegas. With all its amenities and the stunning desert views of Red Rock, it's easy to see why. 
If you are planning to make the move, here's a snapshot of what you can expect from beautiful Summerlin. 
Summerlin has milder temperatures 
Las Vegas is as known for its bustling nightlife as it is known for its hot, desert climate. While summers can be hot, Summerlin is still cooler than the rest of Las Vegas and Nevada. The cooler climate is due to the area's elevation. Some neighborhoods in Summerlin are located 4,400 feet above sea level.
Summerlin offers the best of the suburbs and the city 
Summerlin is a great suburban option for families that prefer to live in the outskirts of a big city. Residents get to enjoy the best of both the suburbs and the city. It's only a 20 to 30-minute drive from the heart of Las Vegas. It is also in close proximity to  Red Rock Canyon National Conservation Area and the Spring Mountain Range. Getting around in Summerlin is almost impossible without a car.
Summerlin's real estate is diverse 
With 30 subdivisions, Summerlin has something for everyone. Live in a village that mirrors your lifestyle and choose a home with the features, amenities, and style you prefer. 
Homes for sale in Summerlin begin at around $300,000 to as much as several million dollars. Whether you are looking to buy your first home or searching for a property to retire to, we are certain that you'll find your place in Summerlin. 
Summerlin has scores of amenities
The main draw of living in a master-planned community is the sheer number of amenities it offers. Summerlin is the perfect example.  You won't run out of things to do in a community as sprawling as Summerlin.  
National parks like  Red Rock Canyon National Conservation Area and the Spring Mountain Range are close by. The sensory overload that's The Strip is just a short drive away. 
The community itself has over 150 neighborhood parks. The  extensive trail system means you can switch up routes and difficulty levels each time you hike. Sports and recreation areas abound, plus most of the community is pet-friendly. 
Summerlin has plenty of employment opportunities
Summerlin's proximity to Las Vegas allows residents to work in the big city. The local government and the school system employs those who live within the community. 
Look to opportunities in the hospitality and tourism industries.  Next to the government, the largest employers in the area are the casinos and hotels. With plenty of openings, new residents will be able to find employment with ease. 
Summerlin has the best schools in Nevada 
Summerlin has some of the best educational institutions in the state. Of over two dozen schools, 10 are nationally recognized private schools, and 16 are reputable public schools.
Private Schools

The Meadows School
The Adelson Educational Campus
Bishop Gorman High School
Faith Lutheran Middle School & High School
Trinity International School 

Public Schools 

Advanced Technologies Academy
West Career & Technical Academy
Las Vegas Academy of the Arts
College of Southern Nevada High School – South
College of Southern Nevada High School – West
Summerlin has over 125 shopping and commercial establishments  
Downtown Summerlin is the place to indulge in revenge shopping. to be. This area is home to over 125 commercial establishments, most of which are located in the Festival Plaza Drive area.
Summerlin has the best eats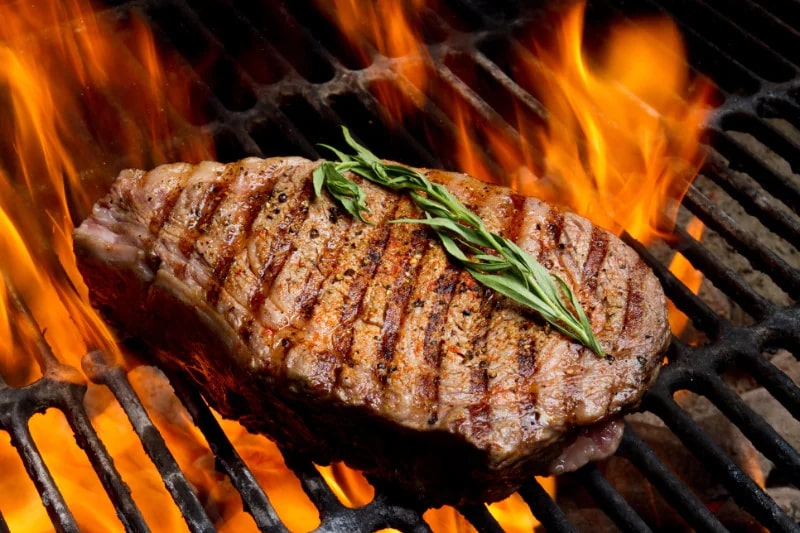 Las Vegas is known worldwide for its legendary degustation experiences. But before you head to the big city, it pays to explore the dining establishments in your backyard. 
For a good piece of steak, Echo & Rig Butcher and Steakhouse is an excellent choice. Located in Tivoli Village within the Summerlin community, this restaurant is known for its perfectly cooked slabs of meat and memorable sides. 
PKWY Tavern Taphouse and Grille is a destination for beer lovers. It offers 250 different beers as well as grilled dishes to enjoy with the libations. 
Who says you need to go to Las Vegas to enjoy a good meal? In Summerlin, you don't have to go far to have a feast!
Browse homes for sale in Summerlin
Summerlin residents benefit from Nevada's  no state income tax 
Nevada is among seven states that do not collect state income taxes. As a result, Summerlin residents benefit from having more disposable income and the ability to save more money to invest in the future.  
Browse homes for sale in Summerlin
Loralee Wood will help you find the Summerlin home of your dreams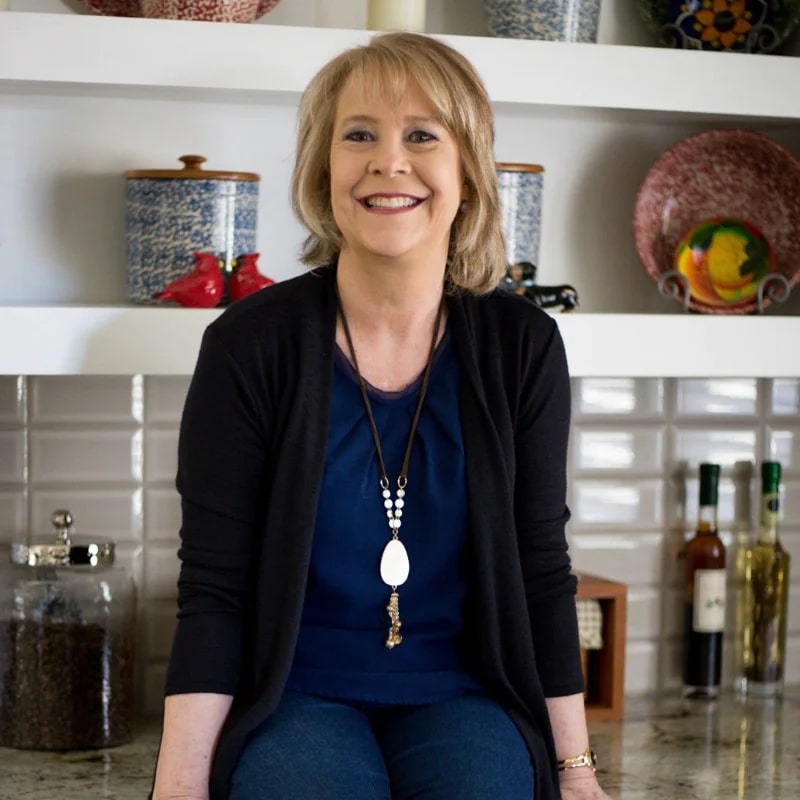 If you want to enjoy all the perks of living in a master-planned community like Summerlin, work with an experienced Realtor who's been in the business for  more than 20 years. 
Even in such a beautiful, sought-after area as Summerlin, there are plenty of real estate opportunities to choose from. Don't be overwhelmed – work with me, Loralee Wood to help you shortlist your best options. 
I'll help you find a beautiful home at the right price. 
In addition to being an experienced and multi-awarded real estate professional closing on more than 1,500 homes, I am also the #1 Military Relocation Specialist in Southern Nevada. I help veterans, active-duty personnel, and their families buy and sell their Las Vegas properties quickly and securely. 
I handle 5 to 8 military buyers per month. I know the market, the area, the bases, and the homes in Las Vegas. I can get you into the house of your dreams in the least amount of time with the least amount of problems!  I specialize in listing homes, plus new and resale home purchases. 
Here's what one of my clients said about working with me:
Incredible beyond our expectations! She is professional, funny, warm and still business oriented. Would not have wanted to experience home buying in Las Vegas with anyone else!!
If you have questions on how to get started with your real estate project, give me, Loralee Wood, a call at 702.419.3212 or send me an email at loralee(dotted)wood(at)cbvegas(dotted)com.