Welcome to Sun City Aliante!
Located in North Las Vegas, Sun City Aliante is an age-restricted community featuring more than 2,000 homes. Located approximately 14 miles north of the iconic Las Vegas Strip and nestled on the foothills of the enchanting Sheep Mountain Range, the development is a Del Webb Active Adult Community that was initially part of a larger master-planned community called Aliante in 2003. 
Sun City Aliante offers an exceptional quality of life and is the perfect place for residents looking forward to a safe, active, and enjoyable lifestyle with access to first-class amenities. With the vibrant Las Vegas Valley just 30 minutes away, residents can enjoy access to a wealth of attractions and amenities, making each day extraordinary. 
And while plenty of exciting destinations abound in nearby Las Vegas Valley, you don't need to head far, as plenty of top-quality attractions can be found within Sun City Aliante's backyard, including a modern hotel-casino, a top-rated golf course, and an array of shopping and dining options.
If you're in the market for Aliante, Las Vegas homes, this page offers an insider's look at the lifestyle, the types of homes available, and other useful information on this award-winning community.  
---
What's inside:
Quick facts about Sun City Aliante
Living in Sun City Aliante
Sun City Aliante, Las Vegas homes for sale
Featured homes in Sun City Aliante
Tips for buying a home in Sun City Aliante
Work with the #1 Military Relocation Specialist in Las Vegas today!
---
Quick facts about Sun City Aliante
Sun City Aliante is designated as an age-restricted community for residents 55 years and above.
When it opened in 2003, Sun City Aliante became the third best-selling community in the Las Vegas Valley that year with more than 400 closings.
The community is perched at an elevation of more than 2,246 feet above sea level.
Homeowners' Association (HOA) fees in Sun City Aliante are $180 per quarter. Additionally, community residents are subject to the Aliante Master Plan Association assessment, which costs $39 a month.
There are a total of 2,028 single-family homes built by Del Webb within Sun City Aliante, each featuring contemporary styles and top-quality amenities. All homes are built around and in the proximity of the award-winning Aliante Golf Course.
Living in Sun City Aliante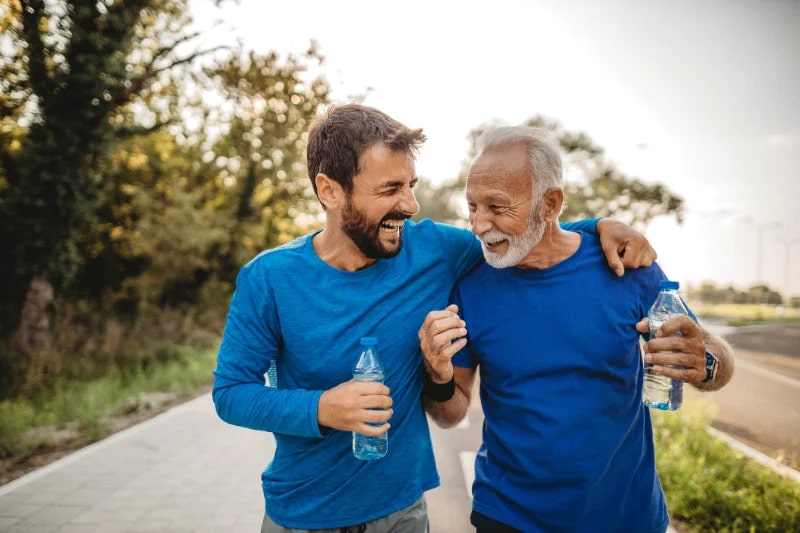 Sun City Aliante Community Clubhouse
One of the biggest perks of owning a Sun City Aliante, Las Vegas home is getting exclusive access to an expansive community clubhouse with state-of-the-art amenities.
Sun City Aliante's clubhouse serves as the main hub for all fitness and social events in the community. Residents can stay active at the clubhouse's fully equipped fitness center, which features first-class weight training and cardiovascular equipment, and an aerobics studio that hosts several fitness classes. For a fun, refreshing, low-impact workout, the clubhouse features an indoor lap pool and spa perfect for starting your day with a few laps or for joining a fitness routine along with other members of the community.
The clubhouse's expansive ballroom and social hall serves as the perfect venue for communitywide social events, gatherings, and other celebrations. Other clubhouse amenities include arts and crafts studios, a billiards room, horseshoe pits, and courts for tennis, pickleball, and bocce ball.
Recreational options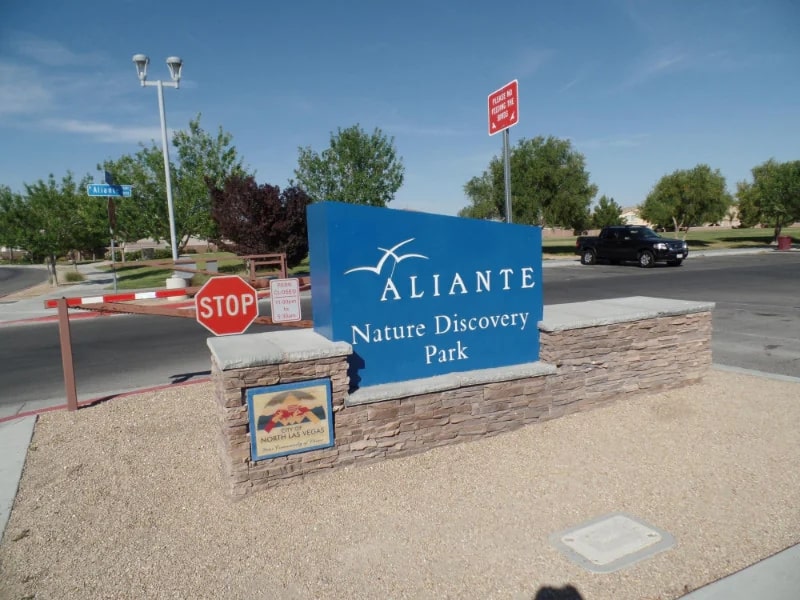 In addition to the clubhouse, there's an assortment of attractions and amenities located within the master-planned community available to all Sun City Aliante residents. Within the property are over 465 acres completely dedicated for recreational purposes, including numerous scenic parks with serene water features like lakes and waterfalls.
Looking to soak in the scenery and enjoy some fresh air? Sun City Aliante features a 24-mile network of well-maintained lighted walking and biking trails winding throughout the entire community. There are plenty of great amenities available for visiting family and friends as well. Invite them to a game of softball, volleyball, basketball, soccer, or tennis, or explore the community's very own 20-acre Nature Discovery Park!
Golf
One of the crown jewels of Sun City Aliante is the award-winning Aliante Golf Club, home to a picturesque and challenging 18-hole golf course stretching over 7,000 yards from the back tees. 
One of the course's most unique highlights is the arroyo meandering alongside 14 holes. The arroyo comes into play by creating elevation and providing interesting angles and contours, impacting players' strategies and encouraging them to rethink their approach on every hole.
Other highlights include two water features, spacious landing areas, and strategically placed trees. Masterfully designed by the renowned golf course architects of Gary Panks Associates, the course challenges even the most seasoned pros to take full advantage of every club in their bag while providing a relaxed and enjoyable playing experience for casual golfers.
Sun City Aliante's clubs and special interest groups 
Sun City Aliante residents can be part of over 40 clubs and special interest groups organized and hosted by the community. And the best part is, even if you can't find anything you're interested in, you can form a new group with other like-minded members of the community who share your passion! 
Here's a full list of clubs and special interest groups you can join as a resident of Sun City Aliante:
Afternoon Games
Aliante's Classy Chefs
American Mah Jongg
Art Workshop
Basketball Club
Book Club
Bowling
Bunco
Ceramics
Chicago Scoring Bridge
Club DIAL (Dance in a Line)
Eight Ballers
Euchre
Forget-Me-Knots
Glass Crafters
Hand and Foot
Havarah
Horseshoes
Ladies Golf Group
International Mahjong
Mexican Train Dominoes
Minnesota Nice Group
Neighborhood Watch
PAN
Paper Crafting
Pickleball
Pinochle
Poker
Seniors Assisting Seniors
Seniors with Warm Hearts
Silver Threads and Needles Quilting
Solos: Social Group for Singles
Spades
Sun City Aliante Songsters
Sun City Aliante Steppers
Table Tennis (Ping Pong)
Technology Club
Tennis
Ukulele Strummers
Veterans of Sun City Aliante
Sun City Aliante, Las Vegas homes for sale
Sun City Aliante is one of the smallest Del Webb master-planned communities, with only 2,000 homes. The first homes in the development were built in 2003 and the last homes finished construction in 2008.
Sun City Aliante, Las Vegas homes are available in a variety of sizes and floor plans providing a wide range of options to choose from. 
The most affordable homes in the community are 2-bedroom/2-bathroom homes with 1,155 square feet of living space. For those who want a little more space, there are also homes that come with 1,246 and 1,420 square feet of space, both with 3 bedrooms and 2 bathrooms.
One of the most popular plans in Sun City Aliante is the 1,576-square-foot home, which offers 2 bedrooms, a spacious den, and a well-designed great room and open kitchen layout.
The largest homes in the community have sizes of 1,716 to 2,105 square feet, and come with a range of first-class features such as: 
Mature landscaping and spacious front courtyards
Elegant formal dining rooms and great rooms filled with natural light
State-of-the-art alarm systems
Gourmet kitchens with granite countertops, custom cabinets, and top-quality stainless steel appliances
Spacious and stylish primary bedrooms with gorgeous views
Expansive rear patios surrounded by breathtaking views of open arroyos
Featured homes in Sun City Aliante
Here's a glimpse of some of the finest Sun City Aliante, Las Vegas homes currently available:
7812 Widewing Drive, North Las Vegas, NV 89084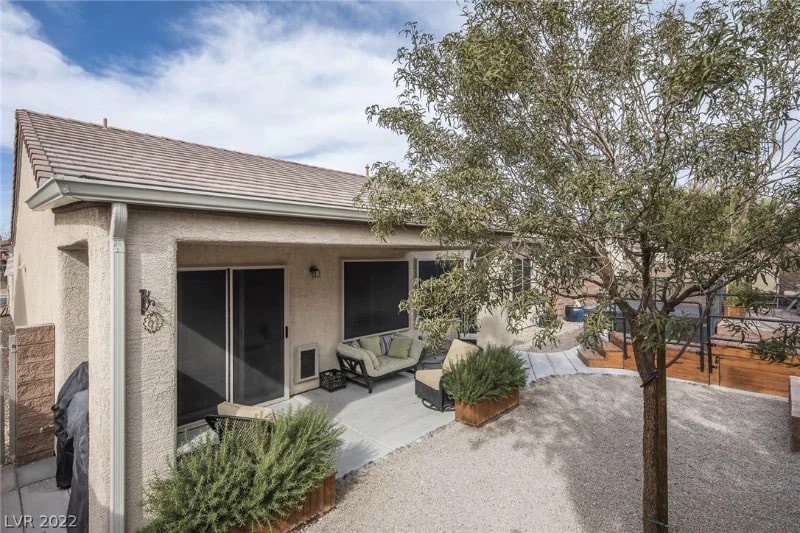 3-Bedroom/2-Bathroom • 1, 850 square feet
This stylish, fully fenced Laurel model comes with a spacious casita, newly painted interiors, new carpets, an upgraded kitchen, gate and fence in the front courtyard, and a newly landscaped backyard.
This move-in-ready home has all of the features and amenities you need to enjoy a relaxing, laid-back lifestyle in Sun City Aliante!
7716 Fruit Dove Street, North Las Vegas, NV 89084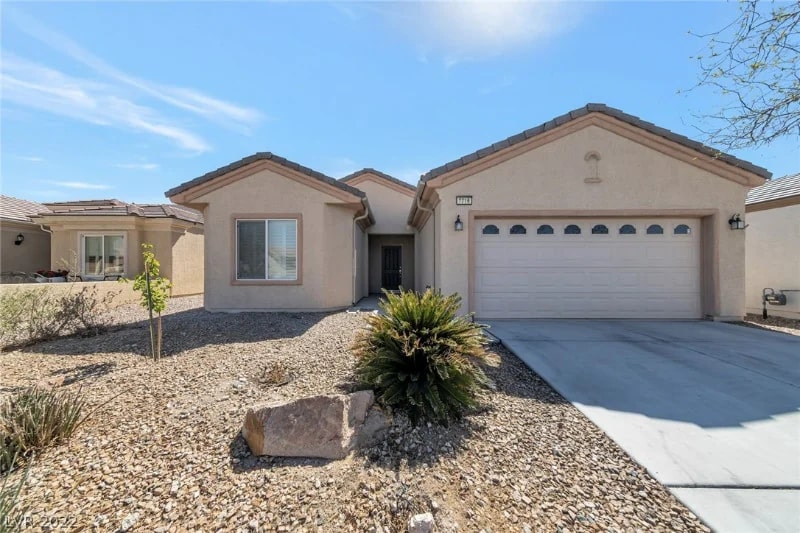 3-Bedroom/2-Bathroom • 1,718 square feet
This gorgeous 3-bedroom, 2-bathroom home is situated on a prime location offering panoramic mountain and golf course views, creating a serene, open feel. The home features a well-designed open floor plan, an upgraded kitchen with elegant cabinetry and top-quality appliances, and custom-designed shutters on all windows. It also offers easy access to the community clubhouse, allowing you to enjoy its range of amenities with ease. 
2721 Cornish Hen Avenue, North Las Vegas, NV 89084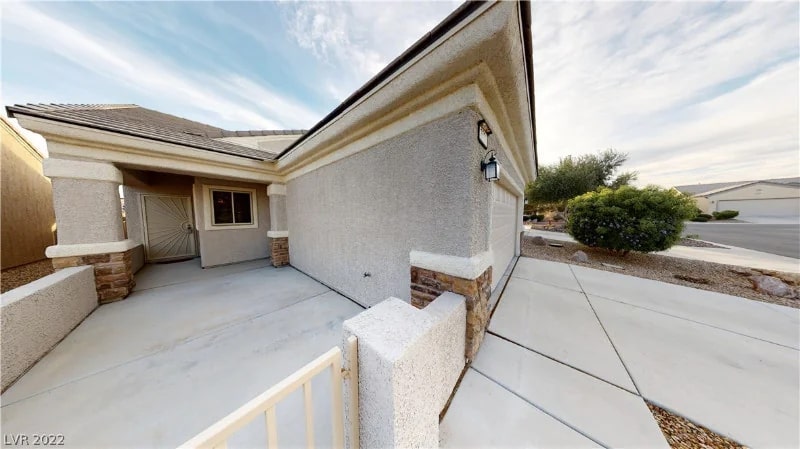 2-Bedroom/2-Bathroom • 1,157 square feet
This beautiful Heather model home is equipped with a range of top-quality fixtures and features including designer paints throughout, a lovely eat-in kitchen with spacious granite counters and stainless steel appliances, an expansive living room, and an oversized master bedroom with ensuite bath and large walk-in closets.
These are just some of the many excellent Sun City Aliante, Las Vegas homes you can choose from! Head to this page to see more of our Featured Properties in Sun City Aliante and the North Las Vegas area.
Tips for buying a home in Sun City Aliante
Purchasing a home in an active adult community is a terrific opportunity to set yourself up for long-term success. Buying a home in a top-rated age-restricted community like Sun City Aliante makes you the owner of a valuable investment property as well as a convenient and comfortable place to enjoy life.
If you're planning to buy a home in Sun City Aliante, there are several factors you need to consider before you review, finalize, and sign any contracts. Here are several tips to keep in mind during your home search:
Work with a real estate agent who specializes in age-restricted communities
Before making any major decisions, you need to get a complete list of all rules, regulations, and guidelines of the community. Working alongside an agent who has experience in the community you're considering will help you get a complete understanding of what you're getting into.
With a real estate agent at your side, you'll be able to gain comprehensive knowledge on key factors like the responsibilities you have as a homeowner, what powers the homeowners' association has, the current status of the community's finances, and what the documents say about the property you're planning to purchase.
With Military Relocation Specialist Loralee Wood, you can look forward to an unmatched level of client service, making your home search seamless and stress-free from start to finish.
Research on the reputation of the builder or developer
Some active adult home buyers find a property they love, only to discover later on that the developer of the community is relatively new.
It's always a smart move to try and find out everything you can about the developer's previous projects. You can also request references that you can get in touch with so you can ask questions. 
Sun City Aliante is developed by Del Webb, one of the leading developers of active adult communities. When you buy a property in Sun City Aliante, you get the benefit of over six decades of experience, giving you a home that's tailor-made for how you live, with all the features that matter to you. 
Search for homes that require minimal maintenance
When you're buying a home in an active adult community, you're not only in search of a piece of property, but a lifestyle.
One of the biggest advantages you can enjoy when you're living in Sun City Aliante is a high degree of flexibility – you'll be able to simply pack up your bags and go on vacations or visit your loved ones without worrying about leaving your home behind.
Communities like Sun City Aliante offer a maintenance-free lifestyle, but be sure to look into what specific services you'd like to have so you can fully enjoy maintenance-free living.  
Consider the type of space that perfectly fits your lifestyle
Most homes in active adult communities feature ranch-style concepts and are designed to offer everything you need on a single floor. 
When choosing a home, it's not just about the layout, but the purpose and function of the arrangement of each space. For example, if storage is a major requirement, look for a home with a fully finished basement, giving you additional square footage which you can also utilize for your hobbies or as a guest room.
Strike a conversation with current residents of the community
There's a good chance the people living in the community are just like you and were drawn to the community for the same reasons.
Engaging in a friendly conversation with some of the residents will give you a good idea of what it's like living there. Are most of them friendly and approachable, or do they seem distant? You want to find out if it'll be easy for you to adjust and become a part of the community after moving in.
In addition, it can also help to ask about how often they live in the community. It can be quite an unpleasant surprise to move in expecting to make friends in your new neighborhood, only to discover that they often spend time elsewhere.
Consider amenities and personalization
Consider the level of customization that accommodates your preferences.
Homes in most active adult communities may be available in a number of styles and color combinations and come with their own unique features and amenities. Depending on the properties available, having a range of choices allows you to select nearly every single detail so you can find a home that perfectly suits your requirements and preferences.
Keep in mind that a home in Sun City Aliante is an investment in your future. Remember to take your time and work closely with your agent so you can ensure that you're getting a home that matches your lifestyle. It isn't just about purchasing a home – it's about enjoying life to its fullest and getting a top-quality home that you'll enjoy living in for years to come. 
Work with the #1 Military Relocation Specialist in Las Vegas today!
Ready to begin your search for the best selection of Sun City Aliante, Las Vegas homes? You can count on me, Loralee Wood, for an efficient, seamless, and stress-free home buying experience.
As the top real estate expert in the Las Vegas area, I have assisted a long list of satisfied clients in achieving their real estate goals through my in-depth knowledge of the area, proven track record, professional yet friendly approach, and propensity for delivering only the finest results.
Take that first step towards your dream home in Sun City Aliante today! Give me a call at 702.419.3212, or send an email to Loralee(dotted)Wood(at)cbvegas(dotted)com to get started!