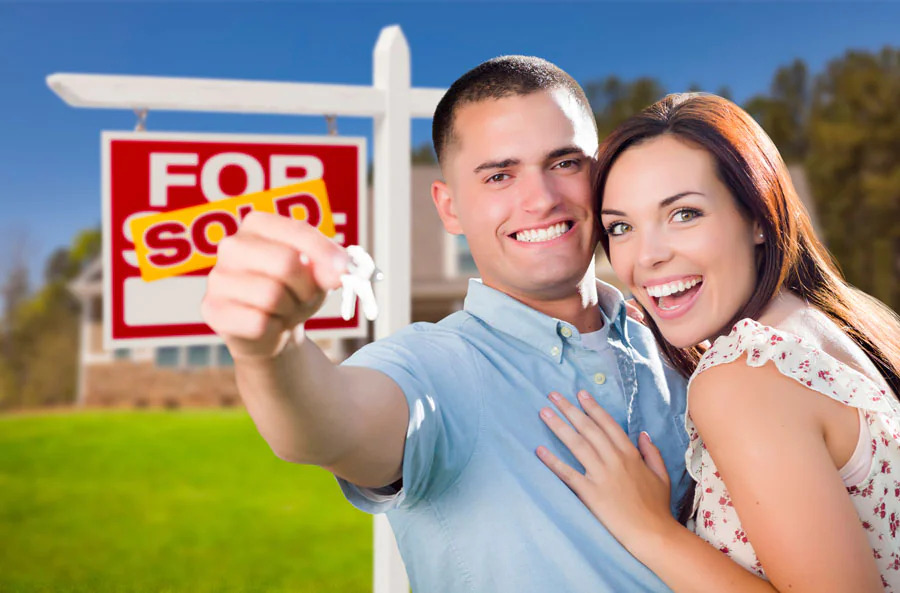 There are many reasons why someone might choose to sell their house in Las Vegas. Maybe they're moving to a new city and need to sell their old home. Or maybe they're going through a divorce and need to split up their property.
Military homeowners with Permanent Change of Station (PCS) orders have to move to a location more than 50 miles from their current duty station. This relocation means that homeowners might have to sell their house immediately under the urgency of a PCS. PCS orders will cover travel and transportation expenses of the military personnel and immediate family members, as well as the movement and storage of household items and personal effects.
Military personnel will be expected to make adjustments quickly since PCS orders operate under short, strict, and non-negotiable timelines. Unlike a temporary relocation, which could last several months, a PCS takes much longer, with the assignment usually lasting between two to four years,
Whatever the reason, there are a few things to keep in mind when you're selling a house in Las Vegas.
What to know before selling your home in Las Vegas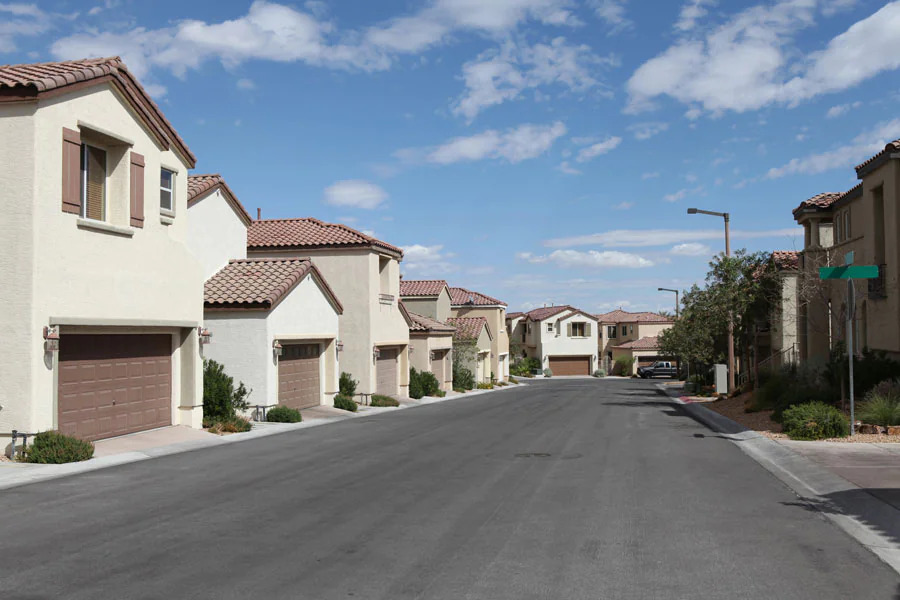 Understand the local real estate market

The real estate market can be volatile, as seen in the most recent events.

In the past few years, Las Vegas has been a hot seller's market. This is largely due to the combination of low housing inventory and historically low mortgage rates. If you put your home on the market now, you can expect to get great value from it and perhaps even a bidding war.

However, recent developments in the economy are pointing to a market slowdown that can prove favorable to homebuyers. In June, 2022, the median home sales price in Las Vegas decreased slightly to $480,000 from $482,000 in May. Home inventory has also gone up by 75.4% from May to June. Meanwhile, sales of single-family homes decreased by 8.2%.

In 2022, mortgage interest rates have risen quite dramatically, from an average of 3.55% in February for a 30-year Fixed Rate Mortgage to 5.43% as of July 27. Rising interest rates often serve to discourage many homebuyers, which can explain the declining market demand.

Navigating a changing market can be difficult, so if you're putting your home for sale, one of the first things to do is to enlist the help of a Realtor who knows the ins and outs of Las Vegas real estate. A local Realtor knows the latest market trends and uses this knowledge to provide you with the guidance you need in making the right decisions.

Watch this informative video to find out what is happening in the Las Vegas real estate market.

Know how to price your home correctly

Selling a home successfully starts with the right price. Overpricing can cause your home to languish on the market, while underpricing can lead to lost opportunities. A Realtor can perform a Comparative Market Analysis to help you come up with a competitive and profitable list price.

Be familiar with the home selling process

Selling your home successfully takes more than just listing it on real estate websites. There's often a lengthy process involved, starting from preparing your home to make it attractive to buyers to signing a mountain of paperwork at closing. It's crucial to understand the nuances and the paperwork involved.

Once the sale is closed, there's more work to be done, particularly if you're moving house only after the sale. Preparing a checklist after selling your house can help you make sure you have everything you need to move to your new home.

Checklist of what to do after you've sold a property

At closing, the deed will be transferred to the new owner. You will also need to provide the new owner with a copy of the title insurance policy and pay any outstanding mortgages or liens on the property. Once all of these are done, you will have officially sold the property and can move on to the next one.

Moving to a new home or a new posting can be an exciting experience for you and the family. But it also involves a lot of work and preparation. To make sure you have everything you need, create a checklist after selling your house, detailing the activities you need to complete.

These are the most important items that should be in your list:
File your change of address with the U.S. Postal Service
Secure necessary documents
Update your financial accounts
Cancel homeowner's insurance policy
Cancel utilities
Turn over necessary incidentals
Hand carry vital documents
File your change of address with the U.S. Postal Service.

Notify the people, utility companies, and other relevant services that you're moving to a new address. Submit a change-of-address form to the post office but keep in mind that not all mail can be forwarded to your new location. Ask the new owners or your real estate agent if they can arrange to forward any mail or package for you to your new address.

Secure the necessary documents.

Keep copies of all paperwork related to the closing and settlement, such as seller disclosures, closing statement, purchase contract, and any other documents given by your closing agent. When you file your taxes, you'll need documentation for the proceeds and expenses of the sale.

Keep receipts in case the military will reimburse you for the following expenses:

Renting trailers and truck
Installing tow packages
Packing material and boxes
Toll and weight charges.

You may also keep receipts of expenses that don't qualify for reimbursement and find out if they qualify as tax deductions.

Update your financial accounts

It would be best to do this after the title has been transferred. You may receive a refund of any prepaid premiums. Take advantage of the move by shopping around for lower rates on financial products, such as renters' or homeowners' insurance.

Cancel utilities.

Be sure to close any utility accounts in advance. Double check if you have a refund coming or still need to pay a balance.

Turn over necessary incidentals.

Leave the house keys, gate keys, remotes, and mailbox keys to be used by the new owner. If you have any documents proving warranties, be sure to leave them behind as well. It would also be helpful to give appliance manuals, manuals for the HVAC, security system, or sprinkler systems. Receipts from contractors and termite inspections should also be left behind as well.

Hand carry vital documents

It's best to have certain documents in your possession throughout the move. You might need them any time while you're in transit or before you can get settled in your new home. These documents include:

Military orders
IDs, Social Security cards, and passports for every member of the family
Driver's licenses (if any)
Birth, marriage, divorce, and naturalization certificates
Health and life insurance documents
Wills and other legal documents
Powers of Attorney
Medical information and prescriptions (as well as medications) for every member of the family
Vehicle documents
School and employment records
Bill termination notices
Old housing clearance
Housing applications
Your options as military personnel if your home doesn't sell on time
Evaluate your home selling strategy when the timing is off and you're having difficulty selling your house when your PCS orders arrive.
Consider these solutions to help you cope with a changing housing market.
Drop the selling price of your home

As the demand for housing fluctuates, so do home prices. If there is an increase in houses for sale and a decrease in buyers looking to purchase a home, it is not uncommon for sellers to lower their asking price in order to entice buyers.

You may be reluctant to lower your asking price, as it may feel like you're giving up on your investment. However, given the decreasing trend in housing demand, it might be a good move to lower the price of your home in order to make it more attractive to buyers.

Keep in mind, though, that pricing your home too low can actually backfire, as it may send a signal to potential buyers that there is something wrong with the property. If you're not getting any bites at your current asking price, it may be better to wait it out or make some minor improvements to the property instead of dropping the price.

Become a landlord

Consider renting your home out if you are having trouble selling it. Before listing the rental, there are a few things you should do to prepare.

First, you will need to make sure that your house is in good condition and up to code. This includes fixing any repair issues and ensuring that all safety features are up to date.

Once you have done all of this, you will need to find reliable tenants who will take good care of your property. You'll want to screen potential tenants carefully to make sure they're responsible and will take good care of your home. It would be best to run a credit check and verify the financial soundness of your prospective tenants.

Once you've found the right tenant, you will need to draw up a lease agreement. This will spell out the terms and conditions of the rental agreement.

Carry two mortgages

There are some benefits to carrying two mortgages, including the ability to deduct the interest paid on both mortgages from your taxes, the ability to build equity in both properties, and the ability to hedge against fluctuations in the housing market. Additionally, owning a home can even help you qualify for a lower interest rate on your second mortgage.

However, there are also some risks to this strategy, including the possibility of being unable to make the payments on both mortgages if interest rates rise, the risk of foreclosure if you can't make the payments, and the possibility of having to sell one of the properties if you can't keep up with the payments.

If you're considering carrying two mortgages, it's important to weigh the pros and cons carefully. While there are some definite benefits to doing so, there are also a number risks. Speak with a financial advisor to get a more complete picture of what this move could mean for you.
Tips when doing a military move
Active duty military personnel could get PCS orders every two to four years. This comes with a wide variety of expenses such as the cost of temporary lodging, vehicle maintenance costs, and housing turnover fees, among others.
If you are getting ready to move to a new duty station, it would be best to make a financial action and spending plan, and set aside funds for your transfer. You're typically given 90 days to relocate which is why it is important to consult a checklist after selling your house to ensure that you cover all the essentials.
You will also need to coordinate with the Defense Travel Management Office (DTMO). They can provide compensation information, including cost of living allowances and dislocation allowances for military personnel and their families. If you will be moving overseas, there is a need to undergo health checks for the entire family.
Here are some tips on what to do after you sell your home:
Do a complete house inventory and keep track of what you will be bringing with you. Understand your PCS entitlements so you know what you are allowed to take with you to your new location.
Make a record and take pictures and/or videos of your possessions and valuable items. Get appraisals for your collections and antiques that will be transported. Write down their estimated worth just in case you need to file for any damages that might happen during transit.
Take pictures and label all audio, video, and computer cables so you can easily reassemble them in your new home. Use zip ties to wrap electronic cables. Tape these cords to their corresponding items. Keep remotes with items and remove the batteries before storing them.
Keep track of your electronics and other appliances. Record their serial numbers and keep warranties in a safe place.
Dispose of unnecessary items. Plan a garage sale to sell items that you need to dispose of and help earn from your belongings. You can also give away unsold items to friends and family, or donate them to Goodwill, the Salvation Army or a local thrift shop.
Sketch a layout of your new house to show movers where to place heavy items and appliances. Having a floor plan of your new house with the correct measurements will make it easier to plan what goes where.
Assign a color code to each room. Use duct tape or sticky paper with bright colors to mark every box and piece of furniture. Pick a different color for each room such as the bedroom, kitchen, playroom. Place tape on the doorknob of each room so that the movers know where to place the boxes needed for each area.
Monetary tax benefits of service personnel
Military agents may qualify for tax benefits that are not available to civilians. There are some states that do not charge income tax on active duty or retired military pay. Meanwhile, other states tax just a portion of these pays. Nevada doesn't tax any income, including military benefits.
Nevada Wartime Veterans Property Tax Exemption

The Silver State also has the Nevada Wartime Veterans Property Tax Exemption. This is an annual property tax exemption for veterans who served in the United States Armed Forces at wartime. The veteran applying for this exemption must have served a minimum of 90 continuous days of active military duty and received an honorable discharge.

The exemption can be applied toward either real property taxes or vehicle privilege taxes, but cannot be split between the two. Keep in mind that real estate property in Nevada is assessed at 35% of its taxable value.

If a disabled veteran passes, their spouse may be eligible for the exemption. To qualify, the spouse has to be married to and living with the eligible disabled veteran for five years prior to the veteran's death.

Disabled Veteran's Exemption

Nevada also has a Disabled Veteran's Exemption that is available for veterans who have a permanent disability of at least 60%, acquired during their performance of active duty. The amount of exemption depends on the veteran's degree of disability. To qualify, the veteran must be a Nevada resident and have received an honorable discharge.
Work with a Military Relocation Professional
Planning to sell your home in Las Vegas? You'll appreciate the expertise that an experienced Realtor brings to the home selling process.
If you're a member of the Armed Forces, working with a military-friendly agent is an excellent option. As a military relocation specialist with 20 years of experience, I can help. Contact me today so you can sell your Las Vegas home as quickly as possible so that you and your family can transition smoothly into the next chapter of your life.
I have extensive experience in helping military personnel with their housing needs, and my familiarity with the local market and real estate laws in Nevada will be very useful to you and your family. With my extensive local knowledge, I can help match you with a property that ensures your family's utmost comfort while staying within your budget. As a military family member for over 24 years, I am also very knowledgeable about the procedures and processes involved in military relocation.
If you want to start the process or would like to learn more, you're always welcome to get in touch with me, Loralee Wood, at 702.419.3212 or at loralee(dotted)wood(at)cbvegas(dotted)com.