With sun-drenched days, Vegas is poised to heat up even more in 2022 with fresh attractions.
The Entertainment Capital of the World and Nevada's financial center has reopened some of its world-famous casinos. Meanwhile, new celebrity restaurants, hotels, live shows, renovated golf courses and so much more assuring tourists and residents of constantly new things to do in Las Vegas.
Whether you're into clubbing, romantic getaways or family fun, the biggest city in the greater Mojave Desert has something exceptional for you. "The show must go on" especially in Las Vegas. Whatever happens, Vegas will find a way forward and offer the best of the best of everything.
To enjoy your Las Vegas experience even more, check the events or venues on your itinerary to know their health guidelines ahead of time.
Ready? Now, go check these out!
---
Work with me, Loralee Wood, your Vegas expert and Military Relocation Specialist
---
12 fun, new things to do in Las Vegas this 2022
From performers and restaurants to luxury residences and nature adventures, Vegas boasts of some of the country's most iconic attractions. Determined to maintain its spot in the Top 10 most-visited American cities by foreigners as recently reviewed by World Atlas, Las Vegas gears up for a busy, revitalized year with these exciting additions:
1. Book a room at The English Hotel
Aside from recently inaugurating The Beast at the AREA15 Food Hall and the refreshed version of Olives at Virgin Hotels in Las Vegas, celebrity chef and restaurateur Todd English has ventured out of his comfort zone by opening a boutique hotel. Aptly named The English Hotel, the luxury accommodations feature "Michelin-star quality room service." Its 74 rooms boast floor-to-ceiling windows to let guests enjoy the vibrant Vegas night view.
Located in the Downtown Arts District, the hotel offers refuge from the bustle of the Strip without drifting too far. Stave off the Nevada heat by dipping into the private pool and hanging out in the elegant outdoor lounge with drinks and eats. English, a four-time James Beard award-winning chef, is personally curating the food and beverage program of the hotel's main restaurant, The Pepper Club.
2. Catch big-name performers
The Entertainment Capital of the World solidifies its reputation with this year's lineup shows.
Singer-songwriter Shania Twain does her Las Vegas residency through a string of concerts at the Zappos Theater in June, and in August to September 2022.
Meanwhile, three-time Academy Music Awards for Entertainer of the Year Carrie Underwood continues to perform at the Resorts World Las Vegas, adding six new performance dates in May.
In the same venue, country music superstar Luke Bryan is out to capture your hearts in February.
If you're looking for some head-banging music, watch legendary hard rock band Scorpions at the Zappos Theater from March to April.
Whitney Houston comes to holographic life at Harrah's. "An Evening with Whitney: The Whitney Houston Hologram Concert" is a tribute to technology's capabilities and Houston's everlasting talent.
Other notable entertainers making a stop at Las Vegas this year are Santana, Bruno Mars, and Anderson Paak.
3. Book a table at Martha Stewart and Bobby Flay's new restaurants
Going on a food tour should also be on your list of new things to do in Las Vegas. Take advantage of the many restaurants opening in Sin City out to tickle your palate.
One of the popular new players in the Las Vegas gastronomic scene is Amalfi, chef and TV personality Bobby Flay's first Italian restaurant. Typically known for his love for barbecue and Mexican and Southwestern specialties, Flay's new restaurant was inspired by his travels to Italy. The restaurant, located in Caesars Palace, is accented by blue and white chairs reminiscent of the beach. Its highlight is an impressive display of fish and seafood manned by a fishmonger, who serves and guests in making selections. Freshly made pastas are best paired with wines mostly from the Campania region of southwestern Italy.
It's hard to believe given her legendary status but The Bedford by Martha Stewart is the food and décor guru's first ever restaurant. It's set to open at the Paris Las Vegas Hotel and Casino in spring 2022. Aside from its farm-to-table menu – including the TV host's specialties of breads, pastas and soups – the restaurant will also feature furnishings similar to those found in Stewart's own home.
4. Watch indie movies at the Beverly Theater in late 2022
Las Vegas is about to get a refreshing twist to its entertainment fare when the Beverly Theater unveils in late 2022. Located in Downtown Las Vegas right next to the Writer's Block bookstore, the 150-seat main theater will showcase independent films.
The two-story building will include a courtyard and a terrace where artistic performances, educational programs, and musical events will be showcased every day.
The Beverly Theater will also have a store, a catering kitchen, and educational workstations. Sponsored by The Rogers Foundations, the theater hopes to provide Las Vegas visitors with alternative entertainment.
5. Go on an ATV tour
See a side to Nevada beyond the casinos and head-spinning neon lights. By getting behind the wheel of an ATV (all-terrain vehicle), you can drive across the vast desert and behold awe-inspiring landscapes fashioned by Mother Nature herself.
Fulfill your need for speed and extreme adventure by navigating your ATV over sand dunes, streambeds, and craggy rocks. Safety gear will keep you secure as you make your way against breathtaking backdrops of rock formations and desert wildlife. Destinations include Nellis Dunes, Hidden Valley, and the Valley of Fire State Park.
6. Ride a dune buggy at night
This is another exhilarating way to enjoy the Nevada desert. Navigate miles of challenging terrain, race on the flat desert floor, and jump over trenches. To avoid the heat, take those big wheels for a spin at night. The desert becomes your personal playground as you speed in the dark under the soft glimmer of the Nevada stars.
7. Watch out for the biggest leisure complex in the Southwest Las Vegas Valley
Created in Seattle back in 1965 by three dads who wanted to keep their kids entertained, pickleball has evolved into one of the world's most rapidly growing sport.
Already popular in the US and Canada, it is now spreading across Europe and Asia.
A combination of paddle sports (particularly ping pong, tennis, and badminton), pickleball makes use of a paddle and plastic ball with holes. It can be played by people of all ages and skill levels, which has contributed to its popularity. Now, pickleball is about to arrive at The Bend, the biggest dining and shopping complex in the Southwest Las Vegas Valley when it eventually opens.
According to press releases, Electric Pickle will feature nine pickleball courts, and a restaurant with two floors with a rooftop bar and patio. It will also include ball courts of cornhole and bocce, as well as a lawn for live entertainment.
8. Catch the reopening of the renovated Tournament Players Club (TPC) Summerlin Golf Course
The Bobby Weed-designed TPC Summerlin has temporarily closed its doors while it undergoes major renovation. Its fairways and greens will get a fresh coat of bermuda grass, a new type that's more resilient and compatible to the Nevada climate. The grass also has a robust shade of green that will register well onscreen in time for the golf course's reopening in early October for the PGA tour.
With abundant views of canyons, water features, and stately trees amidst a desert background, the 18-hole professional course was included in Golf Digest's Top 15 golf courses in Nevada for 2021 to 2022. TPC Summerlin will still host the annual Shriners Children's Open in October.
9. Head back to The Palms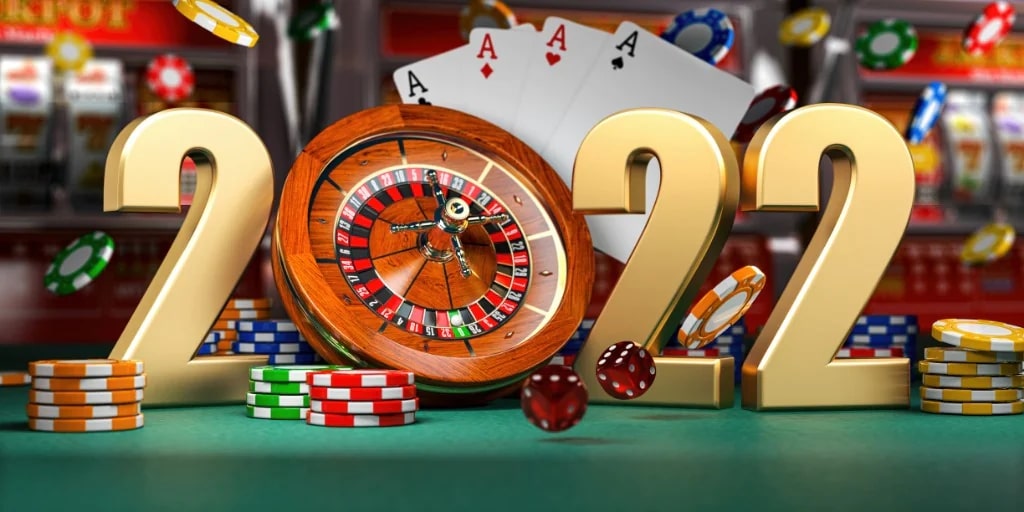 Finally, The Palms in Las Vegas will reopen after staying shut since the start of the pandemic in 2020. Under new management, the San Manuel Gaming and Hospitality Authority, The Palms is set to relaunch this spring with upgrades and new restaurants. Loyal customers can now return to the signature rooms and suites they love, their favorite slots and table games, and other recreational amenities.
10. Be a guest at the ultra luxurious Sky Villas
ARIA Resort and Casino, recognized as a five-star hotel by Forbes, is unveiling luxury residences called the Sky Villas. These seven units are part of the ARIA Sky Suites, offering round-the-clock butler service and magnificent mountain views. Guests have special access to luxury airport transportation, private elevators, spa and salon treatments, and a secluded sky pool.
11. Re-live the glory days at the Kiss Museum
Iconic rock band The Kiss will make its home in Las Vegas at the Rio Hotel and Casino's Kiss Museum. Scheduled to open in March 2022, the museum will showcase the personal collection of Gene Simmons, the band's most high-profile member. Hundreds of stage props, costumes, albums, and other memorabilia from the band's 50-year career will go on display. Rio's current Kiss-themed mini-golf course, with glow-in-the-dark features, will sit right next to the museum.
12. View the jaw-dropping Seven Magic Mountains art installation
To give your Las Vegas tour an artistic spin, drive around 10 miles south of Las Vegas. Within the Ivanpah Valley, you will behold the Seven Magic Mountains, a large-scale public art installation set up by Swiss artist Ugo Rondinone in 2016. The "mountains" are made from colorfully painted boulders, some of which are stacked 35 feet high. The exhibit was supposed to be on display for two years, but because of its huge success, it was extended for several more years, delighting droves of tourists. View this visually arresting exhibit during sunrise or sunset, when the sky's golden glow lights up its burst of colors.
The benefits of moving to Vegas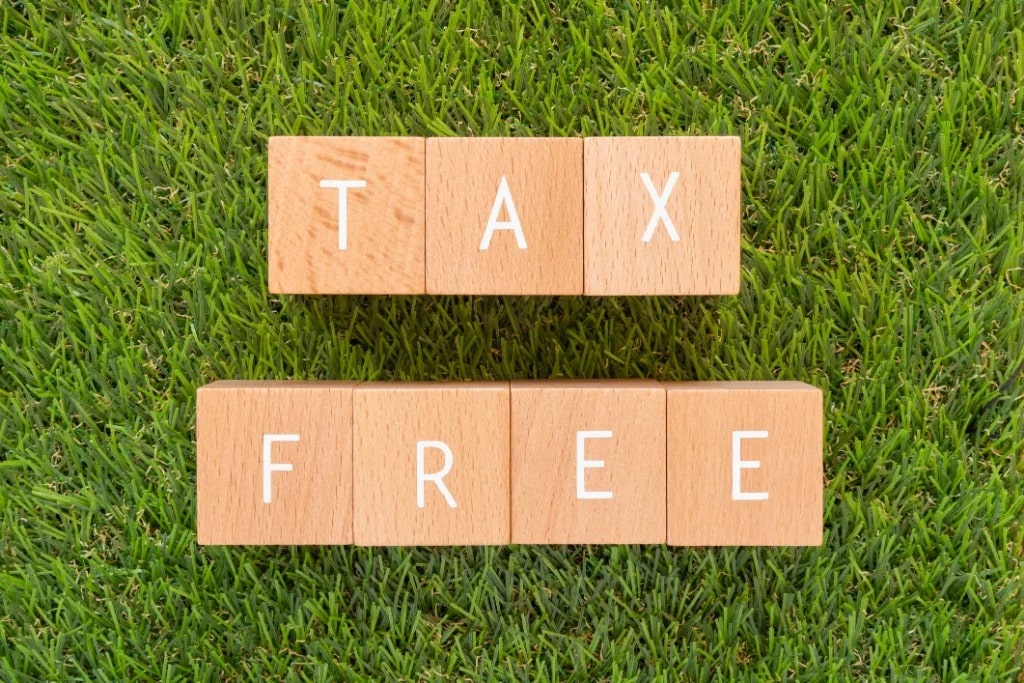 Another new thing you can do in Las Vegas – actually live here! After all, Vegas is not just a fun place to visit, it's also a practical home location. According to Niche, Las Vegas has a median home value of $258,600 and an average rent price of $1,102. With these prices, 40% of the city's population of 675,592 say that housing is affordable in this area.
Whether you're a retiree, a professional, a young couple, or raising a family, Las Vegas offers walkable amenities and abundant recreational options. If you're a military personnel, the state of Nevada offers you and your family tax breaks, education benefits, employment perks, and so much more. For inquiries, contact Loralee Wood, the #1 Military Relocation Specialist in Southern Nevada.
Here are others reasons to live in Las Vegas:
You don't have to pay state income tax
Because of Nevada's lucrative gaming and tourism industry, it doesn't impose taxes on the following: personal income, corporate income, general admissions, bank shares, and others. These benefits make Las Vegas a great place to live and also start a business.
The cost of living is relatively low
Aside from tax breaks, the cost of living in Las Vegas is relatively low, which is just 3% above the national average. Retirees can benefit from this and the area's friendly climate and assisted living communities. With energy bills 10% lower than the national average, affordable property taxes, and more spacious homes, living in Las Vegas is easier and more affordable than you might imagine.
There are plenty of job opportunities.
The wide range of businesses reopening or being launched in Las Vegas means jobs. While the hospitality and tourist industries offers plenty of opportunities, the website, The Best Schools, say that some of the highest-paying careers in Las Vegas include those in computer and information systems, transportation, and marketing.
There's a variety of master planned communities to choose from
In a master planned community, you don't have to stray far to get your errands done. Within your neighborhood, recreational and commercial amenities abound for your convenience. These self-contained settings offer residents exclusive use of facilities such as golf course, parks, playgrounds, and pools among others.
A closer look at Las Vegas homes for sale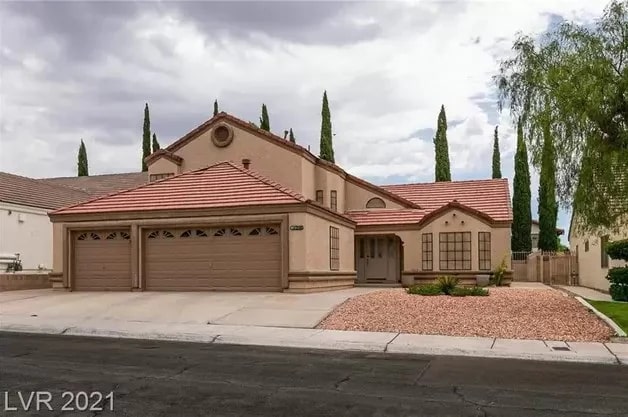 Hi, I'm Loralee Wood. In my 20 years of working as a real estate agent, I've become a Military Relocation Specialist who helps our troops relocate to their new homes in Las Vegas. After all, Nellis Air Force Base, dubbed the "Home of the Fighter Pilot," is just eight miles northeast of Las Vegas. In Southern Nevada, military personnel, their families, and retirees make up about 40,000 of the population.
To date, I've closed over 1,500 homes. To give you an idea of your housing options in Las Vegas and the best neighborhoods to settle in, here are some of the recent homes I've sold:
3036 Donnegal Bay Drive, Las Vegas
Home type: Single family
Date sold: January 8, 2022
Sold price: $540,000
Features: A 2-story home with 4 bedrooms, 2 full baths, formal dining room, living room, patio, private yard
Neighborhood: West Sahara is near schools such as Christensen MJ (elementary), Lawrence (junior high school), and Spring Valley HS (high school). The community is close to shopping and dining options. According to nextdoor.com, West Sahara has over 4,000 residents, most of which are homeowners. Residents love their neighborhood because it's dog friendly, well maintained, walkable, and peaceful.
Neighborhood: West Sahara is near schools such as Christensen MJ (elementary), Lawrence (junior high school), and Spring Valley HS (high school). The community is close to shopping and dining options. According to nextdoor.com, West Sahara has over 4,000 residents, most of which are homeowners. Residents love their neighborhood because it's dog friendly, well maintained, walkable, and peaceful.
7186 Sterling Rock Avenue, Las Vegas
Home type: Single family
Date sold: December 17, 2021
Sold price: $450,000
Features: 3 stories with 9 rooms, 3 full baths, kitchen, living room, dining room, balcony, and private yard
Neighborhood: Mountain's Edge in Southwest Las Vegas is a master-planned community and one of the bigger neighborhoods with restaurants, stores, and other amenities. It's close to Carolyn S Reedom (elementary), Desert Oasis (high school), Gunderson, Barry and June (junior high school). Hike, bike, go on a picnic, and enjoy other outdoor activities in nearby Exploration Park, Nathaniel Jones Park, and the Mountain's Edge Regional Park.
2524 Palmridge Drive, Las Vegas
Home type: Condominium
Date sold: June 21, 2021
Sold price: $340,000
Features: 7 rooms, 2 full baths, dining area, formal dining room, kitchen, laundry room, and private yard
Neighborhood: Sun City Summerlin is a popular community for active adults because of its proximity to Downtown Las Vegas and the Strip. At night, residents can enjoy both mountain views and Sin City's bright lights. Tree-lined streets and recreation facilities including fitness centers, golf courses, and green areas are hallmarks of the neighborhood. Residents send their kids to Lummis (elementary), Palo Verde (high school), and Becker (junior high school).
9117 Goose Lake Way #101, Las Vegas
Home type: Townhouse
Date sold: May 20, 2020
Sold price: $214,500
Features: 2 floors with 2 bedrooms, 2 full baths, dining room, kitchen, living room, and balcony
Neighborhood: Centennial Hills is ideal for those with young children because the neighborhood has minimal traffic, and plenty of space for running and walking. Still, it offers a lot of shopping, recreational, and nightlife choices for residents. Children can attend Marshall C. Darnell (elementary), Centennial (high school), and Edmundo Eddie Escobedo (junior high school).
Work with me, Loralee Wood, your Vegas expert and Military Relocation Specialist
If you're interested in relocating to Las Vegas, allow my decades of experience make your move as seamless as possible. I am a Top 3 individual agent for Nevada's Coldwell Banker offices and in the Top 1% nationwide. I can help you find your dream home in whatever size, type, and location you prefer.
If you're a service member moving to Las Vegas, then let me make the transition smoother and quicker for you and your family. As a former military family member and Military Relocation Specialist, I can help you at every step of your moving process – from conducting a home inspection to helping you with your loan agreements. Whether you're a veteran or in active duty, I can give you access to the right properties for your needs.
Call me, Loralee Wood, at 702.419.3212 or send me an email at loralee(dotted)wood(at)cbvegas(dotted)com to secure your Las Vegas home today.